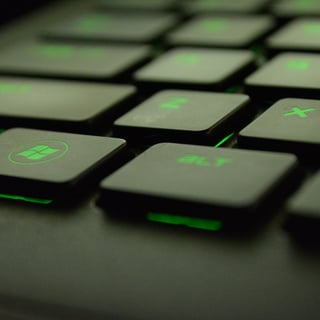 The latest news this summer from Microsoft is a new upgrade that allows you to recover files instantly from Azure VM backup. With a little cloud technology, Microsoft made the move to improve performance, security, and the customer experience, all in one swift upgrade.
Well played, Microsoft.
So, what does this mean for the average Azure user?
File Recovery with Azure VM Backup
Securely backing up and then quickly recovering files in the cloud is now a standard part of Azure. You won't need to add any infrastructure; this feature is now available as a standard part of your subscription.
Accidentally deleting a file is no longer a problem. The Azure VM backup feature offers an instant restore feature that helps you recover from "user error" – fast. Azure VM backup can recover virtual machines or disks from the backups.
File restoration occurs via an iSCSI-based methodology to mount or open files directly from the cloud recovery point.
You can also add application files directly in this new cloud-based recovery feature. You don't need to restore the entire VM, which is another time saver. Here's one example of how to use this feature:
Say you had a backup of an Azure Linux VM running MongoDB. You can mount BSON data dumps from the cloud at your recovery point. Then you can quickly validate the backup. Or, you can retrieve pieces of the files, such as a table, without having to pull down the entire data dump.
As is typical with Microsoft, they kept the user in mind when adding this feature. You just sign in to Azure, find the recovery vault where your machine is housed, click "file recovery," and punch in the recovery point.
This is also a terrific feature that you can leverage as part of any disaster recovery and business continuity plan. There are multiple options for backing your workloads up, and you can recover applications, files, and volumes.
Restore-as-a-Service
Azure has always embraced cloud backup as the go-to approach for companies seeking a digital solution. Now, the instant restore process adds value to the Microsoft stack. Azure honors the tradition of the Internet by fostering impressively fast file recovery – even of virtual machines. Some of the benefits of Azure VM backup include:
A single restore function for all backup sources. This is a new, unified approach to cloud recovery, so you can use it when you're backing up on-premise data or protecting your VM.

Instant file recovery of even the biggest volumes. You can open SQL or Oracle files in the cloud, viewing a snapshot of the data – without restoring them.

Restoring multiple files from multiple instances to a local server or network-share.
We're pretty enthusiastic about this upgrade; it's robust and easy to use. The Microsoft Azure website offers two decent video tutorials that you may find useful. As is typical of the Microsoft brand, Azure VM backup has 99.9% availability SLA, and data encryption both in transit and at rest. Contact us to find out how you can begin leveraging this new and cool tool.