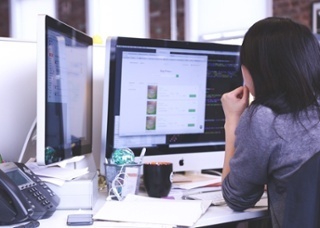 If you're considering a transition to Microsoft Dynamics CRM, you may be wondering what obstacles you're likely to encounter. Any significant change to an organization's IT infrastructure will occasionally come with some minor issues, and below we've listed a few of the most common obstacles your business might encounter when implementing Dynamics CRM.
4 Obstacles You Might Encounter When Implementing Microsoft Dynamics CRM
1. Integration and Compatibility
Some organizations may be running legacy solutions or proprietary programs that are going to need to be integrated with their new CRM solution. In order to ease the transition, integration should be thoroughly tested before switching over. Luckily, Microsoft Dynamics CRM has fewer issues with integration and compatibility than many other CRM suites, as it is completely integrated with Microsoft's solutions in addition to third-party applications.
2. Training and Employee Resistance
For many employees, the old adage applies: "if it ain't broke, don't fix it." Employees may be resistant to change, especially if they found their old CRM easy to use. Until employees become truly comfortable with the new CRM, they may not be able to fully see its advantages. When implementing Microsoft Dynamics CRM, it's important to introduce employees early on and get them involved in the process. Comprehensive training seminars and supplementary training information should be provided well in advance to avoid any disruptions.
3. Permissions and Accountability
When a CRM solution is initially installed, it's important that all employees, team leaders, and upper-level staff members understand their own roles and accountability. Transitioning to a new software solution requires the setup of security levels, authentication, and auditing. Managers should be aware of who they escalate issues to, and employees should know who to ask in regards to the roles related to specific permissions. Otherwise there could easily be confusion once the system has been launched.
4. Data Transition and Importing
Importing data from an old CRM solution into a new solution can be more challenging than it sounds. Not only does the data have to be bridged properly, but it has to be done in such a way that no data is lost. This can either necessitate downtime or it can require that the transition occur successfully outside of business hours.
So how can you avoid the above obstacles while still leveraging the power of Microsoft Dynamics? Working with an expert implementation partner can help. An expert implementation partner will be able to predict and address any potential issues before implementing Dynamics CRM, thereby avoiding any unnecessary expenses and downtime. Contact us today if you want to learn more about the right way to implement Microsoft Dynamics for your organization's unique needs and infrastructure.