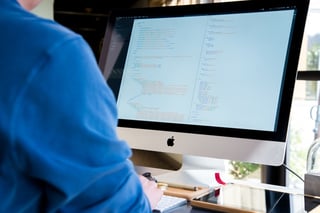 If your business is running Office 365 and you're looking for a CRM solution, you may want to consider the addition of Dynamics CRM. Dynamics CRM can improve productivity, sales, and even customer service. Here are four of the best reasons to add Dynamics CRM to Office 365.
1. Improved Collaboration and Communication
Microsoft Dynamics CRM integrates directly with many of Office 365's products, making it easier for employees to communicate and collaborate. Employees can easily message each other, video chat, and use digital whiteboards to express more complicated topics. The easier it is for employees to collaborate, the faster they will be able to complete their work. With other systems, employees may have to quickly switch through platforms and check multiple locations to get information. This can significantly hinder communication, as contact can be missed entirely.
2. A Single Authentication System
Rather than having to track multiple systems, employees will be able to connect to Office 365 and Dynamics CRM through a single authentication system. This has a few major benefits. Employees won't have to memorize multiple passwords -- and this means fewer trouble tickets with the help desk and better productivity. Even more importantly, there's only a single system to secure. When you add Dynamics CRM to Office 365, your IT personnel will only have to track user accounts and activity through a single platform. With a different Dynamics CRM solution, it is more difficult to maintain security and provide support.
3. Secured, Mobile Accessibility
The more accessible a system is, the better productivity will be. Dynamics CRM and Office 365 can both be connected to though the Internet and through mobile devices, making it easier for employees to work while on the go. This is especially important for companies that have multiple geographic locations or employees who have to work from home. In addition to offering accessibility, Dynamics CRM is also a highly secured system. In an age when security is becoming difficult for all enterprises to maintain, built-in higher security levels are even more important.
4. Better Document Management and Sharing
Dynamics CRM and Office 365 will create a consolidated area that employees can use for document management and sharing. Employees will be able to work together on documents at the same time without potentially losing data. They will also be able to work closely and share this data regardless of where they are and what they're working on. By creating a consolidated area for sharing, security is maintained and productivity is improved. Documents can also be directed to all integrated applications, such as Microsoft Word, Microsoft PowerPoint, and more. Documents will also be safely backed up so that they can be restored as necessary, thereby adding another layer of data security and persistence.
Dynamics CRM is perfectly crafted to work well with Office 365 in a way that many other CRM platforms simply can't compete with. Are you interested in integrating Dynamics CRM into Office 365? IES can give you the information you need to get started now. Contact IES today to learn more.