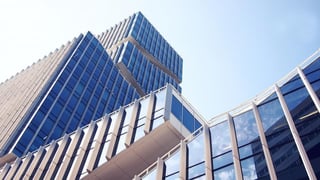 B2B sales are highly competitive, and every business needs something that can help them differentiate themselves from their competitors. Why not technology? For B2B companies, Microsoft Dynamics CRM offers a complete infrastructure for the management of customer relationships, and many of the advanced Microsoft Dynamics CRM features can easily separate a growing business from the pack. Below we share some of the most important features your B2B needs to know about.
5 Must-Have Microsoft Dynamics CRM Features Every B2B Needs
Global Business Support.Modern businesses often operate globally. Microsoft Dynamics CRM has comprehensive global business support, including the ability to conduct business in different time zones and currencies. For businesses that conduct sales or purchasing in other countries, this support is essential. Global business support will also be critical for businesses who are seeking to expand within the global market.
Advanced Data Modeling and Analysis.Microsoft's advanced analysis, modeling, and simulation solutions are designed to offer projects, score leads, and determine which marketing campaigns will be most effective. Through Microsoft Dynamics CRM, organizations can tap into complex, accurate analytical systems that will give them the business intelligence they need to make educated decisions. Businesses will be able to focus all of their efforts in the areas that are most likely to yield results.
Sales Literature and Knowledgebase Management.As a collaborative tool, Microsoft Dynamics CRM provides an all-in-one consolidated shop for all of an organization's informational assets. From sales literature to knowledgebase and support information, Microsoft Dynamics can keep track of all of the data your employees need to operate effectively. This improves upon productivity and reduces administrative hours, making it easier for an organization to operate in a leaner capacity.
Territory and Sales Quota Management.Territory management, sales quota management, and advanced lead scoring—all of these are major

Microsoft Dynamics CRM features

. By conducting territory and sales quota management directly within the CRM, managers can be freed up to concentrate on issues of performance and training.
Marketing Automation.With

advanced marketing intelligence

and market resource management, Microsoft Dynamics CRM Is able to automate many of the components of a marketing campaign, improving results and freeing up a company's human assets. Businesses can run multichannel campaigns and control social marketing campaigns directly within the software.
Microsoft Dynamics CRM is designed to streamline critical business operations so that a business can concentrate on taking care of its clients and improving upon its products and services. To learn more about how Microsoft Dynamics CRM can benefit your B2B, contact us today.