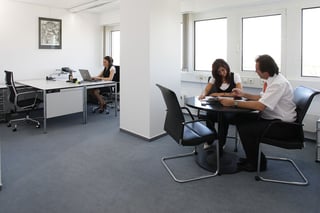 MS Dynamics has recently released brand new functionality for 2016. Organizations currently using or considering Microsoft Dynamics CRM solutions may want to learn about some of the most exciting and interesting features. Microsoft has been steadily moving towards supporting more cloud-based functionality and improving its integrated, module-based platforms. Here are the top features that were announced:
Connected Field Service Solutions
Connected Field Service is a new solution designed to make it easier for enterprises that function in a service-based industry. The CFS solution is designed to balance workloads appropriately and automate the process of assigning services to individual service providers. Field service agents can be connected directly to the projects and work that best suit their prior performance. The Connected Field Service solution is exceptionally valuable today as more businesses are moving towards a service-related business model. The CFS system will improve and streamline administration, especially for businesses that field many service calls and have an assortment of specialized and experienced agents.
In addition to the CFS system, project service automation will also make it easier for companies to complete their billing and other critical operations. Project service automation includes mobile customer-facing resources and back-office integration, to make the product as seamless to employees and customers as possible.
Adaptive and Automated Processes
Adaptive learning algorithms provide business intelligence and analysis though advanced algorithms. These adaptive, automated processes will give businesses all of the information they need to make fast and reliable decisions. These new Dynamics CRM solutions will be give businesses key insights into consumer behavior, provide sentiment analysis, and score leads. Automated social processes will make it easier for the company to manage its reputation, without the need to devote an unnecessary amount of time and resources to the process of social media management. Overall, these adaptive and automated processes will make it easier for companies to achieve better customer satisfaction and to detect the potential customers who are most likely to become engaged.
External Community Engagement
Customer, community, employee, and partner portals are all new solutions designed to engage external entities without the need for direct administrative support. These external portals make it easier for other individuals and businesses to connect with the company for information and service. This will improve customer relationships, speed up operations, and otherwise reduce administrative expenses. Customers will also be able to service their needs and partners will be able to review leads and opportunities. All of this reduces the overall burden on the company itself and its employees.
These new Microsoft Dynamics CRM solutions are all designed to give companies the opportunity to reduce their expenses and their administrative burden. Moving forward, Dynamics CRM is creating new and easier ways for companies to interact with employees, vendors, and partners, while still retaining control over critical business aspects . Of course, companies still need to learn about these new features and integrate them properly into their business operations. To learn how your business can integrate these new features into its processes, contact IES today.