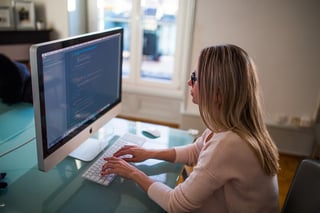 We work in increasingly dispersed teams. As a result, collaboration has gotten tougher. This has served as the impetus for software-as-a-service (SaaS) providers to step up to the plate with some great document storage and collaboration tools that help teams make work happen.
In this robust and ever-changing market, you'll find young, unproven disrupters and established companies offering small to medium-sized businesses (SMBs) some of the best options for document collaboration. There is a lot of competition; MarketsandMarkets says the cloud software market for document collaboration tools is doubling from 2014 to 2019.
This article looks at the two top document-sharing tools on the market today: Atlassian Confluence and Microsoft SharePoint. In a head-to-head comparison of Confluence vs. SharePoint, we explore why SharePoint is usually the better choice for SMBs.
Confluence vs. SharePoint – Similarities
The first and most basic similarity between Confluence vs. SharePoint is that both are cloud-based software platforms. This means users can work wherever they have an internet signal, which is crucial for today's on-the-go teams.
Both platforms let collaborators set up intranet sites. An intranet site is a private website accessible to your employees or clients. These sites serve as digital hubs or libraries of all the documents needed for a project. From this hub, you can list to-dos or calendar events. Multiple users can work from the intranet page and use it to manage research, documents, communications, and more.
While these Intranet sites have templates you can use, these sites can also be customized or even branded to fit a client or project.
Confluence vs. SharePoint -- Differences
The biggest difference in Confluence vs. SharePoint is that SharePoint is a more sophisticated version of Confluence. For example, SharePoint can be customized must more extensively than Confluence. SharePoint's collaboration spans the entire Microsoft Office suite of products. You can edit Excel, PowerPoint, or Word documents simultaneously because SharePoint is a Microsoft product. They were all designed to mesh into one universe of office tools.
SharePoint is also robust enough to become a data warehouse with a very powerful and intuitive search tool. It is also offered in an on-premise version, in addition to the cloud-mode.
Another big difference between Confluence vs. SharePoint is that Microsoft's platform has more than 1200 add-on applications. This means almost every business function imaginable is covered under the Microsoft umbrella. For the SMB seeking growth, the Microsoft platform becomes the clear winner because there is a tool for every job – something Confluence simply cannot match.
Also, the chat feature is built right into SharePoint, instead of being a Confluence add-on feature.
With that said, Confluence is simple enough for even the most basic user. Start-ups may benefit from Confluence because they don't need all the features SharePoint offers.
However, if the SMB purchases Confluence, they will still likely need the Microsoft 365 suite of online office products including Word, Excel, and PowerPoint. Confluence does not integrate with these standard office products – including Outlook email.
For more information about SharePoint and how it can help your SMB, contact us.