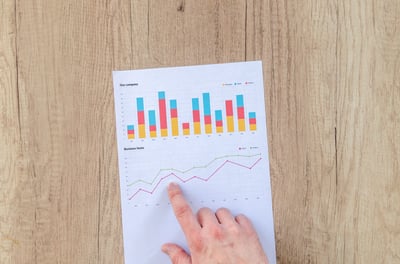 Nucleus Research says for every $1 spent on a customer resource management (CRM) software platform, the return is between $5.60 and $8.71. Now here's the bad news; HubSpot says 40% of sales reps don't even use this tool to manage leads, instead relying on Excel spreadsheets or perhaps Rolodex cards to control their sales funnel and foster customer relationships. How is this even possible when the statistics tell us that 47% of the teams that use a CRM say these platforms have a positive impact on customer retention?
Part of the problem in these situations is that there are a lot of horror stories about companies spending hundreds of thousands of dollars on a CRM that fails to deliver on the promise of improved productivity for sales teams. But a CRM is more than just a sales tool.
A CRM database serves as a data warehouse centered on client interactions, so marketing, billing, customer service, and other departments should all be able to use it as a centralized repository for information.
CRM software should also offer automation, which improves workflows and allows for a seamless connection to all the front and back-end systems in a business.
But the key for these sophisticated tools is that you have to use them right to get your ROI. This article will look at CRM ROI and give you some pointers on why investing in this software can make all the difference to your team.
CRM ROI – Top Considerations
Creating a business case for your CRM got you this far. But after go-live, users must find a way to track the impact the new software has on all the departments that use it. One company that has given us a framework for how to do this is Forrester, the global research firm. Their methodology, called the Total Economic Impact, looks at sales outcomes as weighed against the time and money spent on a CRM. Forrester typically looks at whether sales increased via improved lead generation or if sales closed faster. They also look at the user-friendliness of the platform and how scalable it is to move up or down at the company changes. Some of the questions they use to measure CRM ROI include:
Did the platform improve wallet share by capturing more consumer or client income on your products or services?
Did the CRM help the sales rep match services to client needs?
Are customer relationships lasting longer?
Was the CRM able to provide the sales, marketing, customer service, and management team with automatic functions that improved their efficiencies?
Have you been able to capture data that shows you reduced direct selling costs?
What about self-service? Is the CRM intuitive enough to reduce the time IT spends pulling reports?
You will only see an ROI from your CRM if your people use it. That's why no two CRM implementations are the same. It's the human variable that has such an impact on CRM ROI. So, if you take two companies with competing products and services from the same industry and give them the same CRM, it's highly unlikely that the two experiences will be similar and the ROI will surely be different. With that said, we can quantify some of the steps necessary to set a new CRM up for success in any organization. They include:
Making certain that the information silos housed within various departments in your company are eliminated. You'll find that some departments will be more reluctant than others to comply with the CRM where all data is entered in one place. But it's crucial that each department within your organization agrees to only enter data in one place to reap CRM ROI.
Develop ways to measure different metrics by departments and set up reporting structures that can follow these benchmarks closely. This is not one-size-fits-all, either; the CRM you choose should be able to handle the divergent goals of sales, marketing, operations, customer service, billing – and more.
Embrace workflow changes that will fully leverage the software. This requires change, something that may stymie the most employees that are set in their ways. Setting the expectation upfront that CRM ROI will hinge on each team member's embrace of the software, is an important part of garnering employee buy-in. Employees must understand that they'll receive the proper training to utilize the software, which will help them grow individually and as a department.
We've found that a CRM will highlight processes that need to be streamlined within a department. If you let the software do the work, you'll find there are likely a host of redundant tasks baked into many of the departments in your business. Getting CRM ROI means that you will use the software to reduce the busy work that's holding your company back.
Getting what you pay for ultimately means choosing the right software and optimizing it to fit your business. We know how important this is to a company; interestingly Microsoft hired Forrester to conduct an analysis of CRM ROI for their Dynamics 365 product. Let's look at what Forrester discovered about their online product.
CRM ROI for Microsoft Dynamics 365
Forrester studied the potential return on investment of Microsoft Dynamics 365 CRM and found that "Dynamics CRM Online saw a number of business benefits, such as avoided infrastructure costs, reduced CRM maintenance, and a quicker time-to-market."
The report found that:
The time-to-deploy was much faster with this online SaaS product than an on-site implementation.
Sales and customer service departments were able to automate many of their basic and redundant functions, improving organizational efficiencies in the process.
The online model allowed these customers a fixed monthly subscription rate without any unexpected overhead costs.
Dynamics 365 helped organizations save money long-term.
Organizations began seeing an ROI within two months after installation.
Ultimately, Forrester cited Microsoft Dynamics 365 online as having a 75% CRM ROI rate overall, a figure that places the Dynamics CRM as a highly-rated product worth considering.
To find out more about Microsoft Dynamics 365, contact IES and let us show you the software and help you get the most for your investment.