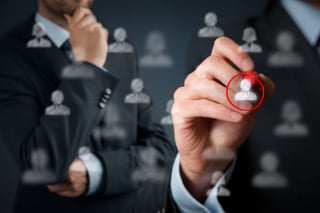 Let's cut right to the chase in this blog; yes, your business needs ERP training. In fact, it's likely that you'll never reap the full benefits of enterprise resource planning (ERP) software without it. That's because ERP software is one of the most sophisticated digital tools in the marketplace today.
When used properly, ERP software becomes the foundational company core, combining sales, accounting, billing, supply chain, marketing – basically all of your critical business functions under one central hub in the wheel of your business. If your employees don't understand how to use the software, you'll have spent a tremendous about of money on a broken wheel – which will negatively impact the bottom line.
Quality ERP Training Matters
Enhancing user adoption is crucial to an ERP implementation. Neglecting this area of the process will mean that all the work you did to migrate data and prepare for go-live will be wasted. ERP software is too sophisticated; while many features will be intuitive, especially with a familiar interface such as Microsoft's Nav, most functions will need to be taught.
Training will help employees learn to adapt to the software while helping customize it for their particular departmental use cases. Training serves a behind-the-scenes purpose as well, helping with change management – especially with employees who are reluctant adopters of new technologies. Having quality training will help employees interact with the software one-on-one and in a group, which will help ease any frustration they may feel as they adopt new workflows within the ERP software.
Teaching best practices will also be important to help prevent employees from finding a workaround that disrupts an established departmental workflow. The whole point of an ERP is that the software integrates all critical workflows and processes, creating a streamlined set of procedures that make an organization work more efficiently. ERP training will help employees learn to use the software correctly, maximizing your investment.
Steps to Implement ERP Training
Your project management team will need to plan training in the same way they plan the technology rollout. Typically training from the software vendor will happen on site, and that group of employees will help support the training rollout to your remaining employees. Appointing someone from the implementation team to head up training will help facilitate the process. Some of the steps in the ERP training should include:
Documenting end-user training specific to your business.
Designing and organizing the steps for the end-user training.
Setting up an employee feedback mechanism for the training process.
Creating a plan for "super users" to provide elbow-to-elbow support to the rest of the staff during go-live.
Setting up a vendor help desk for during and after the go-live.
We've found that every company is different, so there are always tweaks to any ERP training methodologies that IES offers. Rolling out the training to the end users and then providing support after go-live are just two of the most crucial parts of ERP training. However, without training, you run the risk of having your ERP implementation fail to achieve what you set out to do.
Maximize your ERP investment. Contact IES to find out how.