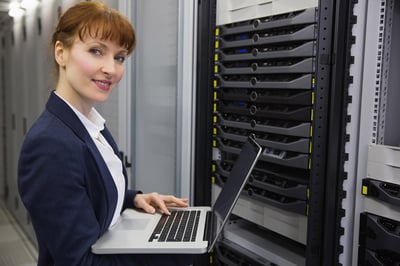 Planning a data migration is a tricky process, but it's vital to keeping up with the latest updates to CRM software that can improve the productivity of your team. However, there are a tremendous number of pitfalls that can be incredibly stressful if you're not prepared. Making sure your team's workflows are in sync with the new software is just as important as migrating the data. But that's not all; cleaning up the data and mapping the features are just as important as using a test environment before deploying the software.
If you're preparing for a Dynamics 365 migration, we've documented some of the most important steps to make the transition seamless.
Dynamics 365 Migration Guide
Data mapping can be a lengthy and sometimes expensive process. However, the first step that will make things go more smoothly is to prepare. It doesn't matter what you're migrating from; whether CRM 2016 to Dynamics 365 or CRM 2011 to Dynamics 365, some of the essential prep work is the same.
Step 1: Prepare your team for the Dynamics 365 data migration
Stakeholder buy-in is critical, especially for a CRM platform. A CRM without the right data will become a key reason for project failure because end-users won't be able to conduct their job functions.
While you might believe this section should include the data mapping process, in fact, it's important to first determine who are the data (technical) owners versus the business (users) owners. Establish communication points with both of these teams and a single point of contact. Then, define the number of hours these stakeholders will need to define their use cases, workflows, and business processes around the data mapping process.
During this process, you should assess end-user preparedness for the Dynamics 365 migration and the platform itself.
Step 2: Select features
Work with your vendor and key stakeholders to choose the features you will use on the new platform. There will be a lot to consider, especially if the migration is from an older CRM without some of the more modern cloud-based features.
When conducting a Dynamics 365 data migration, it is very important to understand inter-departmental workflows. As you introduce automation or other streamlined features, your sales, marketing, and customer service teams should all consider workflow adjustments to maximize the platform and improve their productivity.
Step 3: Clean and map the data
It may be tempting to simply dump old data in the new platform, but it's a better idea to review the quality of the data to avoid "garbage in/garbage out." Any time that you put in at the front of this process will more than pay you back in the long run. Defining what data needs to be scrubbed or restructured is a crucial part of any data migration. It's a good time to analyze the source data and determine whether the fields currently in use are all necessary or productive. Do you have old leads that haven't been touched in years? What entities or tables should be moved along with specific fields? What format will the data be in once it migrates? Will the transfer be automatic or manual? Roadmap all of these steps and processes in a data mapping document.
Identifying the data and then mapping it will help you identify the modules you need in your new CRM. It may also help you define the tool you'll use to migrate the data over.
Step 4: Select your migration tool
It isn't generally recommended to write data directly to the Microsoft Dynamics 365 CRM. The simplest way to migrate is to use Microsoft's Import Wizard, which will help you move the data in increments. The data from the source CRM must be put into a flattened file type and then you can map it to the fields within Dynamics 365.
There are other tools you can use, like the Dynamics to CRM Adapter, Scribe, SSIS, or other tools. All of these are supported by Microsoft and make the complex job of data migration a bit easier.
Step 5: Create migration integration scripts
Complete the migration integration scripting in a testing environment as the next step. Knowing the data source type and format will improve the speed of the scripts. Index all tables and write queries for speed and runtime. Define unique identifiers for all source data and store them in your target data to migrate. This will help your troubleshooting process in case something goes wrong.
Step 6: Test the data transfer
Test the migration integration scripting, but also test the data transfer to make sure all the data will be included and is in the correct format. Having a test environment will help you map out the amount of time the data migration will take. A test migration will filter out any data quality issues like partially filled records or other issues that could be disastrous in a live environment. Make sure you have user acceptance testing to ensure the live transfer goes well. Fixing problems now, in a test environment, is much preferable to fixing them in real-time.
Step 7: Finalize and deploy
One the test team has green-lighted the Dynamics 365 data migration, you're ready to proceed to the go-live. We recommend the go-live happen on a night or weekend to allow extra time to fix any unforeseen issues. Once the go-live is set, establish when end-users will be locked out of the legacy platform. It's common if the migration will take time, to still allow read-only access of the legacy platform.
Consider a Microsoft Partner for Your Dynamics 365 Migration
There are so many moving parts in a data migration that it helps to have a certified Microsoft expert on hand who has handled dozens of Dynamics 365 migrations. IES is highly qualified to be your trusted advisor during the migration to Microsoft Dynamics. We can help lessen the risk by establishing crucial best practices for the data migration, integration into your existing workflows, training, and the design documentation.
Talk to our team. We specialize in helping companies prepare for technology upgrades. We can help your company maximize your software ROI.