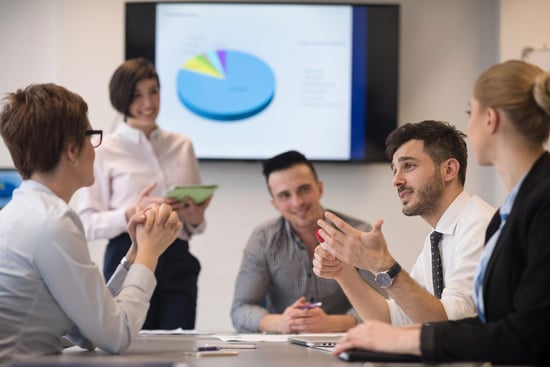 Microsoft Dynamics 365 has consistently recognized the need to allow businesses to learn everything they can about their customers. The Customer Insights platform provides customer service representatives and their managers with AI and analytics tools that help them make decisions to boost customer satisfaction. These features were made available within the Dynamics 365 Customer Service module.
The introduction of Microsoft Dynamics 365 Copilot represents Microsoft's embrace of AI-powered technologies based in the cloud. Organizations of all sizes can use Copilot to optimize workflows, discover new business and customer insights, and determine their organization's best course of action.
What is Copilot?
Dynamics 365 Copilot introduces AI-powered assistance into all enterprise resource management (ERP) and customer relationship modules (CRM) applications. That means businesses can use next-generation AI and natural language processing (NLP) capabilities across various functions.
It gives business professionals the ability to innovate and generate content faster. Copilot also reduces the amount of labor employees must dedicate to time-consuming tasks. The advanced customer insight tools guide users on the best actions to accomplish their goals.
ERP systems allow organizations to centralize information and gain better insights from core functions like sales, supply chain, customer service, HR, and finance. The dynamic nature of global markets has led to struggles for traditional ERP and CRM solutions.
Dynamics Copilot gives managers, project managers, sales leaders, and procurement professionals what they need to streamline complex processes. It also adds flexibility in places where too much rigidity has led to more work for associates. Businesses can try out the preview mode of Copilot in Dynamics 365 applications and Microsoft Sales.
How Copilot Enhances Dynamics 365 Customer Insights
Below are examples of how Copilot expands upon the benefits of Dynamics 365 Customer Insights. In addition to improving the user experience, using Copilot alongside Dynamics Customer Insights makes it possible to understand customers and business processes better.
Viva Sales
Microsoft Viva Sales lets you add customers to your CRM tools while using a workflow, making it easier to manage relationships. Users can also directly edit CRM information within Sales from Microsoft Teams and Outlook or within a workflow. Productivity tools are available that gather information to create holistic customer profiles.
Businesses can link the Sales CRM to other Microsoft 365 products to streamline processes and eliminate manual work. Sales teams can tap into other CRM systems like Salesforce to keep the information updated regardless of where users update.
Sales associates can share customer information by pulling Outlook customer data into Teams. They can then send other members a customer contact card to ensure everyone has the most recent updates.
Copilot can review the outcome of meetings by tracking the positive and negative conversation sentiments. It also summarizes customer and team meetings, including follow-up actions and highlights. Users can also set up contextual email replies reflecting their style based on data from the CRM and customer dialog pulled from Outlook.
Customer Service
Representatives typically spend hours fielding phone calls from customers. They follow that up by documenting conversations and looking up resolutions to customer issues. Copilot streamlines those manual workflows by providing AI suggestions for various problems. That speeds up response rates, leading to improved customer sentiment.
Copilot can draft personalized responses to emailed customer queries. It offers suggestions on text to include and links to resources that can benefit customers. The customer service rep can perform a final review and make any necessary changes before sending the correspondence.
Another way Copilot benefits agents is by generating a conversational chat experience. Agents are better positioned to determine a customer's core issue and provide a prompt resolution. Copilot looks for solutions with the best chance of offering customers a positive outcome.
Finance
Finance managers and procurement professionals can use Copilot to get through time-consuming tasks. Microsoft plans to roll out extended planning and analytics for the Finance module. The financial planning and data analytics tools offer comprehensive financial analysis, budgeting, and forecasting capabilities.
Copilot seamlessly integrates real-time information while incorporating automated business insights from various domains. Finance leaders will have access to information designed to guide decision-making.
Supply Chain Management
Copilot gives organizations the tools to adapt to rapid change when dealing with complex global operations. Supply chain managers can use Copilot's AI capabilities to generate insights around ways to help their company shorten lead times, boost productivity, and optimize overall supply chain performance. The ERP platform offers real-time visibility based on information from a centralized data source.
Managers can predict potential stockouts, supply chain shortages, and shipment delays. Copilot also helps with improving collaborations between team members and vendors. Supervisors can achieve end-to-end visibility into every point of the supply chain, making it possible to proactively identify and mitigate potential issues.
Organizations can use Copilot to rethink how their distribution network functions. For example, businesses can stage products in locations designed to meet customer demand, which helps them achieve faster delivery rates.
Disruptions in the supply chain because of weather events and other circumstances can quickly diminish the customer experience. Copilot lets businesses integrate supply chain data to generate insights that provide alerts regarding weather issues. That gives supply chain managers more time to evaluate ways to meet delivery requirements and ensure production jobs run.
Project Operations
One of the most important functions of project managers is identifying risks and issues that could disrupt deadlines. Copilot helps complete essential tasks like notifying stakeholders about progress, generating a mitigation plan for risks, and ensuring teams remain aware of outstanding project items.
Thanks to generative AI, Copilot can automate the handling of project tasks. It can identify risks and offer mitigation recommendations. Copilot can also generate project plan templates to incorporate best practices for the type of work involved.
Make the Most of Your Dynamics 365 Platform
Take advantage of the new AI capabilities being introduced by Dynamics 365. Internet eBusiness Solutions (IES) understands the importance of embracing the ongoing AI revolution. We can show you how to leverage Microsoft Insights and Copilot to optimize and automate business workflows while delivering quality customer experiences. Contact us today to learn how partnering with IES can help your company achieve its organizational goals.