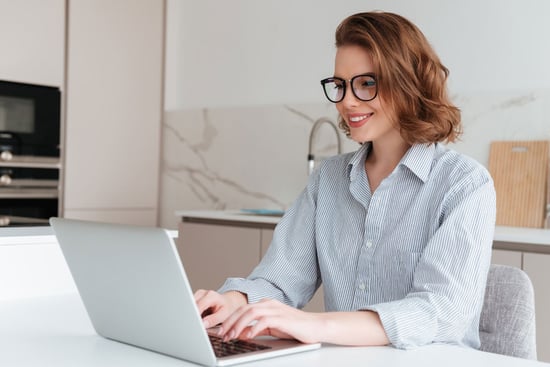 Enterprise resource planning software (ERP) helps organizations seeking to automate standard business processes and achieve better performance from employees. Dynamics ERP lets organizations create a single source system for information tied to operations, commerce, supply chain functions, manufacturing, and finance.
Thanks to the modernization of its traditional ERP software, Microsoft created systems capable of bringing disparate processes together in one place. Businesses can connect to solutions like customer relationship management platforms (CRMS), e-commerce tools, and other productivity software.
Benefits of Dynamics ERP Implementation
It's hard to find one solution that works for every company. Dynamics ERP is flexible enough to adapt to essentially any industry looking to bring core business processes together into one system. Companies get the intelligence, adaptability, and speed necessary to optimize their organization in ways that keep them thriving and competitive.
Better performance — Use the AI capabilities to provide insights that help managers and executives make better decisions about the company's direction. You can also find ways to improve performance in various areas.
Quick impact on operations — Most businesses start reaping the wards of a Dynamics ERP implementation as soon as it's installed. It offers more flexibility to employees, giving them more visibility into business data needed for their job role. That lets them take quicker actions and provide more value to the organization.
More agility — The goal of most companies is to keep growing. Dynamics ERP adapts to fit your changing business needs. Organizations can become more proactive about dealing with market change and other business disruptions.
What Businesses Can Do with Dynamics ERP
Core functions you can handle with Dynamics ERP include:
Commerce
Create an omnichannel solution that unifies back and in-office store operations. You can also set up more personalized customer experiences that make them loyal to your brand. In addition, retailers can enable seamless shopping experiences across various channels and make recommendations to consumers based on past shopping habits.
Human Resources
Streamline the flow of company data and centralize your handling of tasks related to employee management, including hiring and payroll. Position yourself to automate processes related to recruiting new workers and retaining valuable employees. In addition, you can track employee performance and spot potential HR issues before they start affecting the workplace.
Supply Chain
Get rid of manual entry into spreadsheets by setting up the supply chain components of Dynamics ERP. You can easily track down merchandise in warehouses through automation. In addition, you can set up dashboards containing reports, enable Internet of Things (IoT) technology, and work with business intelligence data to stay on top of inventory management.
Finance
The finance module of Dynamics ERP gives you real-time insight into financial data. Set up an integration with Power BI to create interactive dashboards with live information flowing in from different areas of the company. You can eliminate manual entry by automating daily tasks and tracking whether your business complies with industry regulations and laws.
Manufacturing
Improve your business communications between different areas by making the same information available to all relevant parties. You can also use real-time data to improve your ability to meet clients' needs, optimize project management, and get ahead regarding production planning and cost management.
Preparing for Dynamics ERP Implementation
Before you move forward with setting up a new ERP implementation, do the legwork to ensure that you're making the right choice. Integrating systems and current processes into a new solution take time and effort. The following factors play a role in how much it costs and how long it takes to get your Dynamics ERP up and running:
The size of your organization

The total number of employees

The technology currently used by workers

The information you must transfer to the new system
Once you've answered the above, you're better prepared to move forward with the following steps in an ERP implementation.
1. Create a Project Plan
Start researching the benefits of ERP systems like Dynamics 365. You should also pull together a project team comprised of individuals who can provide valuable input to help you develop system requirements. Your team should come up with a project plan that includes:
Your ERP software selection

The project plan target dates

What resources are needed to implement the ERP

The roles and responsibilities of project team members
Try to bring in a broad range of viewpoints to contribute to your ERP implementation plan. You want people who can identify crucial gaps in business processes that the new system must address. Set a priority over which components are most essential to help you finalize the project's scope.
2. Review Current Procedures
Go over the capabilities of your ERP selection. The project team should become familiar with how the solution works, who might benefit from the tool and identify potential skills gaps to fill before rolling out the product. The information collected here will be valuable when it comes time to train employees. Team members should review manual processes that could potentially be automated in Dynamics ERP.
3. Prepare Data
Look at your existing data and decide what needs importing into the new ERP. Get rid of any outdated information that could affect the accuracy of your new source system. After checking and cleaning the data, set up a process to collect, segment, and import the information into the ERP.
4. Start Testing and Training
Once you've populated Dynamics ERP with test data, start going through test scenarios to see what happens during data transactions. Check for issues like the accuracy of the information, whether the interface works as designed, and the overall functionality of the ERP.
5. Deploy and Review
Set up a checklist of items to check off in the lead-up to rolling out your Dynamics ERP implementation. Prepare for a post-release testing review once the system is in production. You'll want to check network connections, network speed, and the stability of data backup processes once you roll out the product.
After the ERP implementation, ensure it meets the goals you outlined during your planning phase. If necessary, map out changes you can make to improve the functionality of your Dynamics ERP.
Get Ready for ERP Implementation
Putting a new Dynamics ERP in place takes a lot of effort. Internet eBusiness Solutions (IES) supports organizations looking to transform the flow of information within their organization by supporting their technology goals. Let us help you plan and enact your new ERP setup by contacting an IES expert.