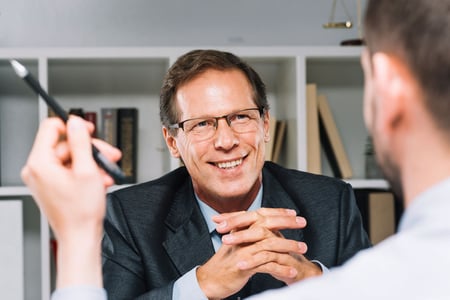 Gartner says 75% of all ERP implementations fail. Why?
An ERP is one of the most sophisticated software tools your business can utilize. To use these tools right it's imperative you consider training and support from an ERP consultant. Too many times ERP software implementation can struggle because the due-diligence process failed to fully vet the ERP consultant that will play such a vital part of the roll-out and workflow changes that the software necessitates. While you may choose the best software in the world, with ERP, it's how you deploy it that can make all the difference.
Here's what to look for in an ERP consultant that will get your ERP deployment on the fast track to success.
Finding the Right ERP Consultant
Here is the hard and fast rule for purchasing ERP software: it's complicated and definitely not something you want to tackle without help. There's really a two-part vetting process that includes researching the software and researching the ERP consultant. The software is a big investment of time and money, but to ensure you'll reap ROI as quickly as possible, the ERP consultant must have the following characteristics:
Solid experience with a similarly sized roll-out as well as software certifications to ensure they are tops in their field. Look for an ERP consultant that has miles under their feet – skip small shops or consulting firms that haven't been in business long.
Roadmapping skills to help your IT team and other staff members develop a methodology for the roll-out, be it an on-premise, cloud-based, or hybrid. Will they use business process improvement methodology that creates employee buy-in at every stage of the process? Will they offer elbow-to-elbow support as part of go-live?
Engagement and interest in your success is just as important as experience. What is your "gut feel" of this vendor? Does working with their team during the selection process already feel like a partnership? Look for an ERP consultant that has the courage to tell you when deployment goals are unrealistic, but who can set you up with a process to improve your outcomes.
Clear and consistent communication is going to become even more important during training and as you move closer to go-live. Look for an ERP consultant that offers open communication and a fully functioning help desk that will be there when you need it most. How quickly will they respond to small questions – or big problems?
Problem-solving and change management skills are an imperative for an ERP consultant. They must have the experience to back up their troubleshooting efforts, plus a clearly organized and executable plan for pre-go-live, go-live, and post go-live. Their plan should encompass support for every employee and not just the early adopters.
Deploying software as complex as an ERP is hard because it requires a cultural and workflow shift to optimize the software. ERP deployment often requires decommissioning of legacy platforms and this can make the culture shift doubly hard. A good ERP consultant is not an only expert in the software they're deploying but also they are also great with people and able to move organizations forward to leverage the tool fully.
IES would like to share our experience in a complimentary consultation. When you're ready to take the next step on your journey to ERP, contact us.