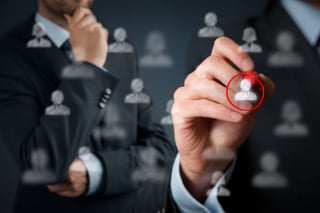 The enterprise resource planning (ERP) software market is now worth more than $82 billion globally. Companies are dependent upon this software, which collates a number of business systems under one integrated dashboard. The complexities of today's business markets make using ERP software an imperative for 2018, especially mid-market to enterprise level companies seeking a 360-view of operations and sales.
A CIO poll pointed out that more than 85% of the c-suite believe their ERP systems were a business imperative and they "could not live without them." But for the business just considering an ERP, what characteristics should they look for in the right platform for their business? What are the benefits they'll receive from consolidating all business functions into one dashboard?
This article has the answers for those considering integration with ERP software as a competitive advantage for their business.
What is an ERP?
Enterprise resource planning software incorporates many business systems in one unified hub. It collates internal and external processes for a number of common business productivity tools including:
Manufacturing and supply chain
Everything from billing, distribution, vendor management, POs, inventory control, and more, are typically run from this dashboard.
Finance and accounting
These modules allow businesses to view departmental cost centers and run data analysis on fiscal performance.
Human resources and payroll
This ERP subsection covers areas such as time and labor, payroll management, profit and loss, and personnel development.
Business Intelligence
This module allows forecasting, analytics, and data visualization tools allow companies to project the future-state of operations and sales.
Sales and marketing
Tracking sales projections, customer service, marketing expenditures by channels, point of sales, and more, can be completed under this hub.
The software is typically modular in scope; the hub of the software is usually finance and then additional integrated applications can be added, such as logistics, business intelligence (BI), and more.
ERP software solutions like Microsoft Dynamics 365 can be purchased as an on-premise install or a cloud-based subscription. One important consideration with ERP software is that it is modular. This means that on-premise applications typically require several servers to function. For example, a company may have one or more servers just to handle the inventory management module, one for finance and accounting, and so on. When you add in redundant servers to improve system uptime, you add a higher price tag that will typically exceed the cost of the ERP software.
Subscribing to ERP software in the cloud not only cuts costs, but it also allows for the scalability that comes standard with these models. For example, if an organization has a spike in e-commerce traffic during the holidays, additional bandwidth can be added as needed. In an on-premise environment, servers would need to be purchased and configured to handle these spikes. But what happens to that equipment when orders slump after the busy season? In a traditional environment, the servers are decommissioned, sitting unused until they're needed again.
Cloud ERP models are also less costly when it comes to licensing. On-premise models require an initial setup and a per-user fee. The license lasts until the software is upgraded. In a cloud subscription model, there are no setup fees, and the monthly fee covers a certain number of logins.

PC Magazine says, "For those who carefully do their math, this type of subscription-based licensing can be significantly cheaper than a traditional on-premises, per-seat scheme." A recent Forrester report concluded that enterprise organizations have been doing the math – those that traditionally relied upon on-premise applications have now shifted to cloud software-as-a-service models as a primary component of their architecture.
ERP Software Comparison of Benefits
The benefit of integrating these applications is to create a cohesive view of all business functions. If the ERP platform is in the cloud, it enables data to be updated immediately in real-time, which improves communication between internal teams, external vendors, and customers.
ERP software is also a huge timesaver; data typically populates between these integrated functions so that it only needs to be entered once. Since many of these applications are now cloud-based, the data is updated in real-time, which ensures that backend operations can see exactly what's happening at the front end of the business – and vice versa.
The impact of this 360 view of a business is profound. Imagine that you're a salesperson about to go onsite to upsell an existing client. ERP software can inform the salesperson with up-to-the-minute customer service details. For example, what if the client just called to complain that a key service is offline. Would your sales rep be aware of the problem before they went onsite? They would with ERP software.
Or, what if there was a backend problem with an order and a shipment was delayed? This kind of transparency across a business is what gives ERP software its power.
The clear benefits of ERP software in the cloud include:
Improved productivity and streamlined workflows.
Reduced redundant data entry and better data accuracy.
Quicker and more informed communication between employees or to customers.
Better resource management across everything from HR to inventory.
Updated customer records in real-time.
Reduced cost of personnel, hardware, and licensure fees.
Improved customer relationships and reduced frustration.
Better tracking, planning, and forecasting of inventory trends.
Clearer insight and better business decision-making.
Improved analytics reporting and better organizational management.
Creating a culture of accountability across an organization.
ERP software makes it easier to manage global companies; many of the platforms now offer currency exchange and country-specific transactional detail. Also, the small details, such as payroll taxes between states or the tricky vagaries of compliance rules can be better navigated with an ERP.
ERP Software Comparison – How These Platforms are Used
With ERP software comes options to use as many or as few of the modules within the software as you need. This makes sense when you consider many mid-market to enterprise companies use legacy platforms for specific business areas. Depending on how much they spent initially or how customized the legacy platform is, it make not make sense to replace it with an ERP – yet.

A CIO study of how business leaders are using ERP shows that:
96% of the CIOs surveyed said they were using their ERP for accounting and financial applications.
78% were using their ERP to handle procurement, order processing, and supply management;
64% were using inventory management in their ERP;
55% were using HR management and payroll.
The breakdown by software provider used included SAP, Microsoft, Oracle, PeopleSoft, and more. CIOs said they make the decision to invest in their ERP to reduce IT expenditures, support the growth of their companies, and improve operational efficiency.
Best Feature ERP Software Comparison
PC magazine interjects a note of caution when searching for an ERP provider; because the software is typically so broadly robust, any vendor selection process must begin with an internal consultation to determine how the software will be used. Learning how front line and back-end users will leverage the software, as well as understanding the complete customer experience, will help define a series of goals and determinates for shaping software requirements. Some great questions to ask include:
Operations
What is the process from the customer point-of-sale to the back-end delivery of goods/services?
How are orders fulfilled?
How is customer service data entered?
Processes
How does data flow between departments?
What types of reports are run and are they automated or manual?
How does backend service delivery data inform business intelligence?
Sales
Is there a gap between your marketing efforts and sales?
Are sales teams missing upsell opportunities?
What types of reports do managers want that they aren't getting?

Obviously, the types of questions to ask will vary by business, but involving inter-departmental managers in the vendor selection process in this way will not only inform your decision-making, but it will also be the crucial first step in engaging teams in the roll-out of new ERP technology.
ERP Software Comparison -- What to Look for?
Once your organization has completed an internal needs assessment, there are some key features of ERP software to look for as you're comparison-shopping. ERP software is an investment not only financially, but of people and processes, so selecting an ERP is really a partnership in technology and the vendor you choose.
Look for flexible, scalable, and customizable software modules that can adapt to changes in your business. The cloud will allow your organization to scale up or down at will, but there should also be administrative-level controls that allow the individual components of the ERP to tailor to your business.
Also, talk with ERP vendors about data integration and the use of APIs to make the platform "play nice" with other tools you may be currently using. The ERP software you choose should be interoperable with marketing or other third-party vendors so that data can flow seamlessly back and forth.
Finally, make sure the ERP works well across all digital devices. Today's mobile workforce requires the ability to access crucial business functions from wherever they are. Cloud-based ERP platforms typically accommodate these models without a problem.
Conclusions
With the ERP software market expanding, it's clear that organizations have embraced the technology as a competitive advantage. Choosing the right ERP vendor is an important process requiring the consultation of internal teams and software consultants knowledgeable in the roll-out of these sophisticated tools.
To learn more about ERP trends, check out our earlier post of the subject.