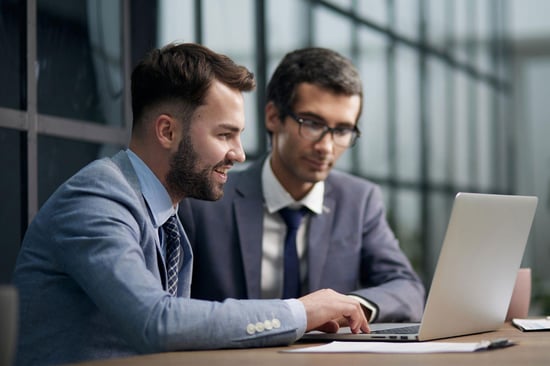 Sellers must focus on building customer relationships and getting the information necessary to close a deal. Because of the time it takes to complete administrative tasks, sellers often spend less than 40% of their time selling. Instead, salespeople spend most of the day composing emails and ensuring they've accurately updated the business customer relationship management (CRM) system.
Microsoft Viva Sales, now known as Microsoft Sales Copilot, assists sellers looking to optimize the time spent on customer interactions. It is an assistant linking information between the Microsoft Dynamics Sales CRM and other systems like Outlook and Teams. This guide explores the benefits of Microsoft Sales Copilot and the features available to benefit sellers.
What is Microsoft Sales Copilot?
The Microsoft Sales Copilot Application uses Teams and Microsoft 365 to log, register, and access information into Dynamics CRM. Salespeople can eliminate most, if not all, of the manual entry required throughout the sales process. Microsoft Sales Copilot automatically transfers relevant data from Teams and Microsoft 365 to Dynamics Sales.
Copilot also has powerful AI capabilities to help sellers make decisions and personalize customer interactions. It provides actionable insights within sales workflows using information pulled from connected systems. That allows sellers to maintain the kind of momentum needed to close sales. Users can sync data across Microsoft productivity tools to set up robust customer profiles.
What Can You Do with Microsoft Sales Copilot?
Some of the capabilities available to try out in Sales Copilot include the following:
Generating leads based on data

Summarizing customer meetings

Creating emails using information pulled from the Sales CRM

Helping salespeople prepare for meetings by creating a summary view of customer accounts, recent notes, and issues of concern

Provide tips and answer suggestions during Teams meetings based on prompts by competitors or brand mentions from a customer
Users can manage customer relationships more easily by adding information about them to the CRM tool within a workflow. Salespeople can make edits from either Outlook or Teams. Copilot also makes productivity tools available that help with gathering additional customer information to obtain more complete customer profiles.
Companies can link to other Microsoft 365 products from the Sales CRM to streamline various processes. That also eliminates the need to duplicate copying information from one place to another. It's also possible to tap into external CRM platforms like Salesforce and sync data with Microsoft Dynamics environments.
Instead of having to task someone with taking notes, Copilot can track the sentiment of conversations, provide meeting summaries, and send contextual email responses that reflect an individual's style. Sales team members can drop customer contact cards within Teams to share the information.
How Do You Install Microsoft Sales Copilot?
Below are instructions for current Dynamics 365 Sales customers on how to deploy Sales Copilot. To start, you'll need a tenant administrator to install the application. Microsoft automatically installs Sales Copilots for all users at select organizations with an appropriate license like:
Sales Copilot

Dynamics 365 Sales Premium

Dynamics 365 Sales Enterprise
Businesses that qualify for auto installation will receive a notification in their Microsoft 365 admin center. Keep in mind that there will not be full feature support for auto-installations. Admins would need to install the application for sellers from the admin center.
Setting up Security Policy for Auto Install
Installing Sales Copilot doesn't automatically enable the application in Teams. You'll need to set up the policies within the Teams admin center.
Custom Teams app setup policy
Log into the Teams admin center.
Navigate to Teams apps -> Setup policies.
Go to Manage policies and select Add.
Enter a name and description for the new policy.
Switch on User pinning.
Go to Installed apps and choose Add apps.
Look for the Add installed apps panel, then locate the Sales Copilot app.
Add the Sales Copilot app by clicking Add.
Click Add to install all selected applications.
Go to Pinned apps, then choose Add apps.
Go to the Add pinned apps panel, look for the Sales Copilot app, and click Add to insert it within your pinned apps.
Click Add again to pin all listed Apps.
Go to App bar or Messaging extensions. Arrange the apps how you wish them to appear in Teams.
Click Save.
Custom Outlook app setup policy
Log into the Microsoft 365 Admin center.
Go to the left pane and navigate to Settings -> Integrated apps.
Go to the Integrated apps page and select Get apps.
Look for Sales Copilot in the AppSource window.
Look for Sales Copilot for Microsoft Outlook in the search results, then click Get it now.
Go to the Configuration step, click the apps you wish to deploy, then choose Next.
Go to the Users step and pick the users or groups allowed access to the application. Click Next.
Navigate to Deployment (Permissions) and select Accept permissions for all relevant applications. Click Next.
Go to the Deployment (Finish) step, then click Finish deployment.
Click Done once the deployment is complete.
Enabling Team Transcripts
You can use Sales Copilot to generate meeting summaries when recording with transcription enabled.
Log into Teams admin center.
Navigate to Meetings -> Meeting policies
Go to the Manage policies tab and select Add.
Click Global (Org-wide default) from the middle panel.
Next, scroll down to Recording and transcription and enable the Transcription checkbox.
Click Save.
Boost Sales Efforts With Microsoft Viva Sales (Microsoft Sales Copilot)
Customers with a valid Dynamics license can start exploring the benefits of Microsoft Sales Copilot. Internet eBusiness Solutions (IES) can also provide guidance on optimizing the platform to help your sales team become more efficient and close more sales. Contact one of our technical experts to learn more about how we can help. IES can ensure your company remains at the forefront of the current technological revolution.