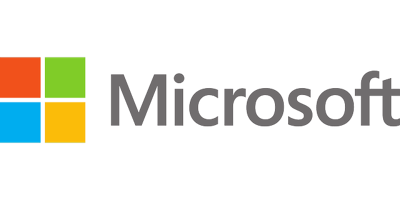 CRM, or customer relationship management software is a title that actually does a nice job describing the core functionality of the technology. Microsoft Dynamics 365 CRM is a data warehouse where every customer relationship can be tracked and managed. When a CRM like Dynamics is optimized, it means that your entire organization can have an accurate idea how well you're managing existing customers and the prospecting sales pipeline.
A good CRM should be an accountability tool for sales reps, a marketing campaign tracker, a business-forecasting tool for management, and a way to manage the customer lifecycle. Microsoft Dynamics 365 CRM is all of these things.
Let's look closely at some of the key sales features that your organization will appreciate and that will extend beyond the sales department, to management, customer service, and marketing.
Microsoft Dynamics 365 CRM – Features for the Entire Organization
Everyone in your company has a vested interest in making sales happen. While there's often a gap between marketing and sales, these two departments should work closely together. This is especially important because we know that customers use the internet to research your company. Allowing marketing to support sales is job one.
Customer service teams should engage new customers and help retain them long-term. If there is an issue with customer service, it will definitely affect your ability to sell additional services and products. But how will you communicate to the sales team that a product is back ordered and the customer is unhappy?
Managers are held accountable for closed deals. They need a way to track the sale funnel to accurately forecast company revenue down the road. How can they report the numbers to the CEO so that important initiatives can be undertaken – or shelved until sales pick back up?
Microsoft Dynamics 365 CRM can help pull all of these departments together into one coordinated effort to nurture your customers from prospect to close to repeat buyer. Using this software means you'll have a 360-view of the client and every single interaction they have with your company.
Some of the features of Microsoft Dynamics 365 CRM that will benefit your whole team – not just your sales reps include:
Sales pipeline management including stages and the probability that the lead will close.
Partner or distributor tracking and management to make the most of these valuable relationships.
Task and activity tracking including daily sales activities.
Integration with the desktop so that emails and calendars are coordinated.
Quota management allows sales reps and managers to track sales-to-date.
Contact and account management lets you track all the contact you have with a customer or prospect.
Contracts management allows sales reps to upload contracts and document the negotiation process.
Price and product management helps sales reps keep track of updates to prices or product features that may sweeten or toughen the deal.
Order management allows you to create a quote that clearly shows other departments the price, products, and discounts that were sold.
Email marketing for coordinated campaigns and reporting analytics.
Campaign management to track marketing and sales efforts over time.
Lead management lets sales reps and management see how near-to-close the prospect really is.
ROI Analytics for extensive reporting on sales, marketing campaigns, and more.
Now let's look at some specific use cases for the features in Microsoft Dynamics 365 CRM.
How to Use the Sales Features in Microsoft Dynamics 365 CRM
Here are some specific examples of how this CRM software can benefit your team.
Tracking Contacts
Selling is a numbers game. Sales reps produce a certain level of activities in order to filter potential leads. The goal is to create enough activity to find the prospects that are actually going to buy. This prospecting activity could touch hundreds of people every week with emails, calls, texts, or in-person meetings. A CRM gives a sales rep a way to manage all of these activities – which could be dozens or hundreds every week. Imagine trying to keep all that work in your head.
Before CRM software, sales reps may have taken handwritten notes about clients in a Rolodex on index cards, or perhaps an Excel spreadsheet. A CRM is like a digital index card with the client or prospect's contact information, along with all of the activity that the sales rep has undertaken. The data function of a CRM is an efficient way for sales reps to see at a glance how many times the prospect has been contacted or how many services a client has purchased. There is simply no better way to stay organized than with a CRM like Microsoft Dynamics.
Engaging Contacts
Smart Insights defines lifecycle marketing as "Creating a managed communications or contact strategy to prioritize and integrate the full range of marketing communications channels and experiences to support prospects and customers on their path-to-purchase…"
Today we know that the timeline from prospect to client isn't necessarily linear. We also know that a company must find a way to rise above the digital noise to keep a company front and center so when the prospect is finally ready to buy, they think of you first. The process of engaging contacts in a way that follows them throughout the "path-to-purchase" can be effectively managed via Microsoft Dynamics 365 CRM.
Microsoft Dynamics 365 CRM has key features that allow sales and/or marketing to use the template feature to send and track mass emails. Create high-quality personalized emails with graphics and professionally created layouts. Then track what happened to those emails with the campaign management console feature. Marketing can run tests to determine which emails work, start promotional campaigns, and then track analytics on who opened the emails, how long they read them, and much more.
But what about social media? Microsoft Dynamics 365 CRM has a social listening feature that can help you track conversations about your brand online. While this is an important marketing function, the sales team should be made aware of what's happening on Twitter, Instagram, Facebook, and LinkedIn so that they're prepared for whatever is the current buzz in the marketplace.
Most importantly, Microsoft Dynamics 365 CRM allows you to track every single contact you have with a prospect or client. The benefit is that, over time, you will be able to analyze what marketing and sales messages are most engaging. This will help you close more deals.
Sales Dashboard
The sales dashboard can give managers and their sales reps clear insight into the volume of activities, number of prospects, and exactly where they are in relation to buying. The sales dashboard is really the window into the sales funnel, providing a clear roadmap for what to expect in the coming months – or next week, for that matter.
The sales dashboard will give the nitty-gritty details of the sales reps behaviors, such as anticipated close dates, the probability of closing, and the value of the deal. The beauty of the dashboard feature is the visibility you will have into the sales process. It will help keep your sales reps honest, and you'll be able to spot immediately which ones are leading the pack, or lagging behind.
It is precisely this visibility that will also help drive competition between sales reps. You'll be able to see the difference in what your top sales rep is doing versus what's not working for the bottom 20% of your sales producers. You can use this data to train and enforce a system of best practices based on the habits of your top sales reps. That's how you can use Microsoft Dynamics 365 CRM to turn a ragtag sales team into a well-oiled machine.
Forecasting
Opportunity and pipeline management is a crucial function of any sales rep. Sales managers will want to see what the sales rep is predicting will close down the road. Keeping these numbers accurate is an important step toward growing revenue while setting realistic budgets.
Microsoft Dynamics 365 CRM allows easy yet sophisticated sales revenue projections that can be based on historical sales data, market surveys, and sales pipelines.
Reporting
The best way to improve an organization is to track, report, analyze, and then shift behaviors. If your product or service is needed and the timing is right, this approach can help you capture market share.
The reporting function within Microsoft Dynamics 365 CRM can help you understand:
Are you losing more sales than winning?
What is the average amount of time a prospect is in the sales funnel before closing?
How many touches does it take before the prospect buys?
What competitor do you most often lose prospects to?
What are the primary reasons people buy – or don't buy – from your sales team?
Are prospects failing to convert to sales at a consistent point in the sales cycle? Does this sticking point differ by sales rep or is it an across-the-board issue?
If you don't know the answer to these questions now, a CRM like Microsoft Dynamics will be a much-needed tool to improve your organization.
Take a Test Drive of Microsoft Dynamics 365
you're unhappy with your current client tracking mechanism, why not take a test drive of this robust sales tool? Contact the team at IES to find out more.