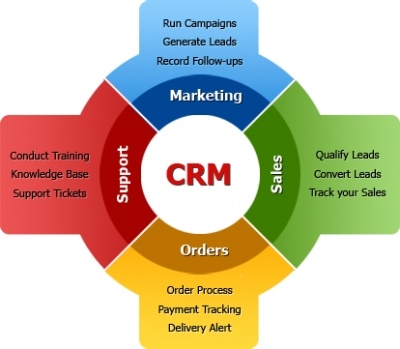 All the different reasons that can make a company unique point to the real reason why owners-to-CIOs need to consider Microsoft CRM customization: the use of new data can be integrated into the business process via a single database.
Implementation can be tailored to fit an array of vertical industries, for example, without the need for special programming, or a reliance on "developer support," particularly when it comes to aligning Dynamics CRM online to company objectives.
For everyday workflow, tasks can be 'programmed' to send an email alert, for example, when a certain condition(s) in a project is met.
Generally, a common offering in the form menu may include the tracking of a customer's prior orders; in the latter case, specific reorder dates may be noted. Beyond the standard form, the creation of a more customized version is possible that mirrors the needs of the business.
Users who find areas to customize within the Microsoft Dynamics online suite (software as a service, or SaaS), generally will have those changes published as the changes are made---In a manufacturing setting it is recommended to schedule the publication of the changes when it is "least disruptive to users."
With an on-premise install users will generally find similar options as those offered through the SaaS choice. It's this kind of "parity" that aligns the cloud-based platform with the on-site deployment. Still, the on-premise software tends to provide users with more opportunity for customization.
Obviously, there are no upfront costs associated with customizing Dynamics. Of course, there are the costs for implementing an enterprise-scale platform on-premise. These costs generally involve server updates, training and any security issues---the cloud version, of course, will have it's array of security patches in place, as well as any specific guidelines for compliance or regulatory issues.
Contact us to learn more about our services to help move your business to that next level of success.