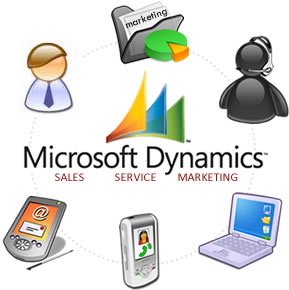 Looking for a way to streamline your retail operations to free up more time for your customers?Microsoft crm solutions is the perfect way to accomplish this. It can streamline your retail operations and decrease the work load for your employees by providing the following services:
Automating the checkout process,
Keeping tabs on your inventory,
Managing pricing, sales and marketing of goods,
Keeping track of customers and targeting marketing efforts toward them,
Managing your personnel matters,
Specifically tailoring reports for your business needs,
Protecting customer information,
Accounting.
In addition to providing a wealth of services, microsoft crm solutions also offers three other all significant benefits:
It is quickly installed.
It is easy to use.
It is easy to learn, providing built-in wizards and user interfaces.
So just how effective is microsoft crm solutions?
165 million customers can't be wrong! Delta Airlines uses microsoft crm solutions in at least three ways to help create a lot of very happy customers. First, it provides windows phones for flight attendants, enabling them, among other things, to process payments during flights! Second, it provides surface tablets to pilots for flight plan assistance! Third, it powers the Fly Delta Mobile app, which enables customers of Delta to do such things as check in, check their flight status, book flights and even check their SkyMiles accounts.
Delta gives partial credit for empowered employees and happy travelers to their use of microsoft crm solutions. Imagine how many happy customers could be drawn back to your business over and over again with software that takes a great deal of the work out of retail management, allowing you and your employees to focus on the most important aspect of your business...your customers.
For more information on how microsoft crm solutions can benefit your retail operations, your employees, and your customers, contact us.