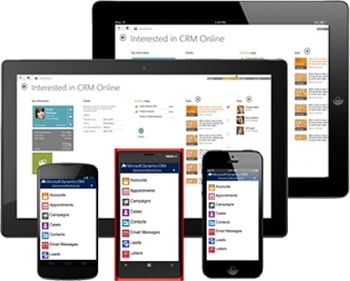 Let's face it. The healthcare industry grapples with many compliance and regulatory issues that can be 'painful' when unmet.
For example, healthcare providers, including private physician groups, must be offering patients electronic healthcare records (EHR) this year, or face a decrease in their Medicare reimbursements from the CMS.
Furthermore, any negative outcomes not only can affect patient relations, but also be detrimental to the organization's bottom line. The lifeline that Dynamics CRM can provide to providers is not unlike the benefits received when corporations and small businesses implement the software.
Back in 2008, a paper posted on the Health IT and the Patient Experience website ("Patient Relationship Management") points to the positive, "long-term relationships" that can be nurtured through the use of a CRM platform:
"...by using a CRM application a hospital unit's patients may be treated more individually and the knowledge work performed by the hospital unit's medical staff also may be improved. This approach is called patient relationship management."
"Elementary," one might say, but Microsoft CRM solutions this sector provide many opportunities to help deliver better patient care while monitoring a bevy of regulation and compliance requirements that begin with admittance-to-patient-discharge.
A dizzying aspect is to think of this software's ability to enable a "360 degree view" of every aspect in patient care. More so, today, with Dynamics 2015 online capabilities that provide seamless integration data from all departments, as well as continuity in patient referrals.
Business Intelligence...Office 365…Social Listening
Dynamics 2015 is far from being a static, or one-dimensional platform. Think of it as a powerful business tool capable of gathering and analyzing data to make intuitive decisions. What's more, it's accounting capabilities streamline billing cycles for patients and vendors, thereby increasing that all-important cash flow.
Providers can use Social Listening features on CRM 2015 to 'broadcast' news items related to flu situations, for example, or answer concerns coming from their base of patients about the hospital, or physicians group.
For more information on how Dynamics CRM, and how it can be customized for your business, or organization, please contact us.