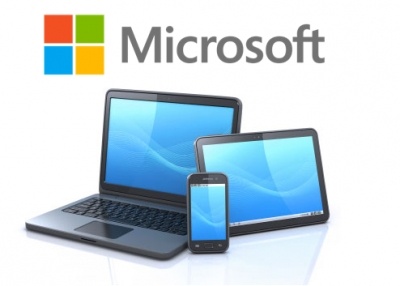 The best sales teams are often away from their desks on sales calls learning about prospects' and customers' needs. Unleashing your sales teams from their desks is a great way to make this happen, and thanks to smartphones and tablets, this is more achievable than ever. The latest release of Microsoft Dynamics CRM runs natively on Apple iPad and Microsoft Surface tablet devices and shows potential to revolutionize remote selling.
MICROSOFT'S MOBILITY VISION BECOMING A REALITY
Microsoft's many advances in mobility are often attributed to the compelling vision defined by CEO Satya Nadella. He has put Microsoft on a rapid pace to excelling at mobility across all product categories. A case in point is making Microsoft Office free on mobile devices, as explained in this recent article,Microsoft, Changing Tack, Makes Office Suite Free on Mobile.
The latest Microsoft CRM solutions specifically designed to support mobility show the potential for redefining selling, sales management and sales analytics on smartphones, the Apple iPad and Microsoft Surface. The Microsoft Dynamics CRM suite can support sales representative, sales management, customer service agent and customer service manager roles on smartphones and supported tablets.
DESIGNED FOR SELLING SPEED
CRM systems have earned a reputation in many companies for being the most cumbersome, difficult-to-use systems of all. Salespeople often avoid them or just refuse to enter prospect and customer data in them.
Microsoft took these concerns into account and designed an intuitive user interface that is quickly usable on mobile devices, including the Apple iPad and Microsoft Surface. By integrating analytics, lead management, sales management, collaboration, proposal and quoting, Microsoft Dynamics CRM is enabling sales teams to close business quickly and profitably.
Bottom line: The mobility vision at Microsoft is now a reality, with Microsoft Dynamics CRM leading the way into the 21st century by streamlining and simplifying complex selling processes. To learn more contact us today and let's work together to get you to your sales goals in 2015!