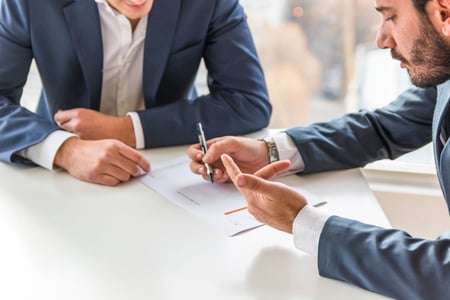 Advocates for the old Great Plains software complain that when Microsoft bought it, they messed with a perfectly good tool. Advocates for the new Microsoft Dynamics GP say there have been consistent improvements to the software, which has turned it into a premier mid-level accounting solution linked to a whole suite of productivity products.
Which of these opinions is more accurate and what are the pros and cons of Microsoft Dynamics GP?
Microsoft Dynamics GP – Cons
Microsoft Dynamics GP is enterprise resource planning (ERP) software designed to handle almost every business operation:
Financial management and accounting
Inventory management and operations
Sales and customer service
Human resources and payroll
Business intelligence and reporting
When discussing the drawbacks of GP, consider that many businesses don't yet comprehend the need for ERP software. Microsoft Dynamics GP is a complex and robust piece of software that some small businesses simply may not be ready for. Depending upon where the business is in its lifecycle, Microsoft Dynamics GP might actually feel overwhelming, especially with all of the different tools that it offers. For example, the reporting capabilities are huge – but it can be hard to find the exact report you need because of all the choices available. Users suggest that the interface isn't as intuitive as it should be, making training on the software a necessity in most cases. For the most part, this is complex software that comes with a learning curve.
The other "con" is that there are still some businesses expressing reluctance to join the cloud revolution. If this is the case, Microsoft Dynamics GP is probably not the software for you. Microsoft has made no bones about their desire to move their software and services into the cloud environment, and GP is no exception to this idea.
Microsoft Dynamics GP – Pros
If your business has outgrown its legacy accounting software, Microsoft Dynamics GP is a market leader. This cloud-driven software offers all the scalability of SaaS, with the reliability of a name you've been using for office productivity tools for years.
The benefits of the GP ERP is that it uses a GAAP accounting system to process a high volume of transactions in an extremely secure environment. Companies move to Microsoft Dynamics GP from QuickBooks precisely because they've hit the limitations of small business software. ERP stretches across all areas of a business, which is a strong benefit of the software; everything is integrated. You can run role-based reports with data visualization and tack on documents like invoice copies or contracts. You can also automate basic tasks including document routing and approval processes or other workflows that used to take too much time to complete.
Another benefit of Microsoft Dynamics GP is that it monitors inventory stock levels, pricing, and costs in a way that facilitates communication between front-end sales and back-end warehousing. It also integrates with the SQL server database and all the other Microsoft productivity tools you use.
Microsoft Dynamics GP is perfect for helping small business scale to mid-size when growth is a business imperative. IES is standing by with a test drive of this intelligent software. When you're ready, contact us.