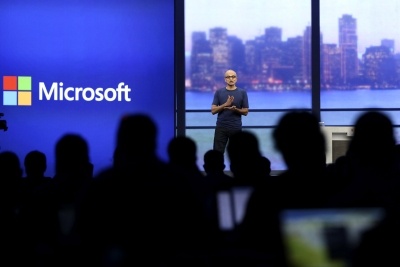 Because Apple has dominated the consumer market, Microsoft is working hard, doing everything it possibly can, to please the people who use its enterprise solutions. That is great news for us consumers. On that note, Microsoft Dynamics is taking another exciting step up in the field of mobile, including a new CRM Outlook integration app that allows you to use Outlook as a CRM. The blog E-Week recently shared this Microsoft quote, which is quite telling:
Microsoft is [trying to] integrate the platforms. In addition to designing its software for a "mobile-first" world, [Microsoft] has been working to reduce friction by allowing users to access and modify CRM data in popular Office apps such as Outlook, enabling sales [organizations] to pursue leads.
Recently, Microsoft has become obsessed with providing a great experience for all consumers on mobile, a tactic that is relatively new for them (I am sure you remember Steve Ballmer's lackadaisical attitude toward mobile, which allowed Apple to get a very secure foothold in the consumer market). These new mobile-first updates make using Microsoft Dynamics and other office products a pleasant experience.
A Good Example
Microsoft has recently come out with the an app that allows you to use Outlook as a CRM, which is definitely causing enterprise users to take notice. This new application makes it possible for users to manufacture their own records directly from Outlook and see relevant information that could help their marketing, such as sales activities, new cases, and useful chances for the email sender to better connect with clients.
Contact us if you would like to learn more about CRM Outlook integration or other Microsoft business solutions.