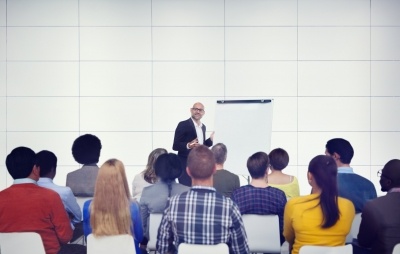 When considering your options for installation and deployment of Microsoft Dynamics, you will want to weigh the costs and benefits of many different approaches. As you are probably aware, having certified Microsoft CRM training at your fingertips will have long-term impact on the success of your deployment.
A TOTAL END-TO-END IMPLEMENTATION PLAN
Working as a licensed Microsoft Certified Gold Solutions Partner, Internet eBusiness Solutions (IES) will tailor training materials to your business as part of an end-to-end implementation plan. As part of our collaborative effort to make Microsoft Dynamics CRM work for your company, we will develop training materials specific to your business - your SLA's, your interfaces, your company policies.
Especially in the implementation stage, consider the importance of ensuring system administrators and end users are professionally trained in Microsoft Dynamics CRM. You have chosen to implement CRM because you want to provide the best face to your customers. You want to be sure that your staff will know how to make best use of these tools, whatever their position, whether they are answering calls or maintaining your IT infrastructure.
WITH FOLLOW-UP RELIABILITY
Another factor to consider in your implementation is the need for a specialist who can be relied on to still be there next year, and the year after. We have been in the business of supporting Microsoft Dynamics for as long as the software has been around to be supported, and we will be around for years to come. You can depend on our availability for your next software upgrade, CRM re-training, and any other needs that may arise in the future.
Need a Quick Refresher from a Licensed Consultant?
Perhaps you are not looking for a new implementation. If you are looking to make the best use of Microsoft CRM, we can provide you with rapid, professional solutions, including short-term training and consulting. We will gladly work with you to find ways to make CRM do more for your business.
For more information on how IES can provide Microsoft CRM training to your business, contact us today.