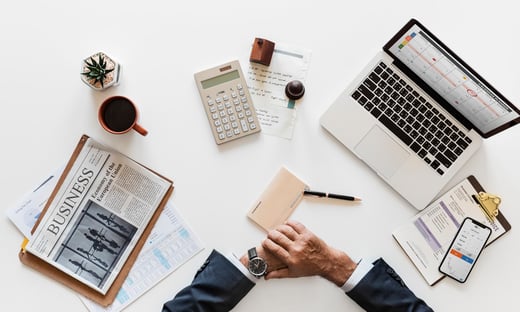 The types of ERP systems on the market today can be confusing. This post will help you pick the right one for your business.
ERP 101 – Types of ERP Systems
Enterprise resource planning (ERP) software seeks to combine all the basic functions in a business, from sales and marketing, HR, accounting and finance, operations, and supply chain, into one integrated system. When considering the types of ERP systems, first consider your business needs.
CIO says you should "Make a clear and extensive list of requirements before you start looking at vendors." Think about where you are now, where you want to be in the future, and how an ERP can help you get there. Allowing the end goal to dictate the types of ERP systems is a smart way to help you pick between a wide field of strong competitors.
Your first decision when choosing an ERP is whether you want an on-premise or in-the-cloud ERP solution. Not all ERP vendors offer both. The biggest benefit of cloud applications is the cost, scalability, and ease of access on any digital device. However, an on-premise solution may be most appropriate for your company if you have strong compliance regulations that govern your work, such as in healthcare or the government.
ERP systems are designed primarily into three categories:
Small business ERP is designed to organize start-ups and smaller companies looking to scale. These products are usually software-as-a-service (SaaS), which are typically less expensive than on-premise models. One example of this product is Oracle PeopleSoft.
Open-source ERP is a web-based code that is open to anyone, allowing developers to take the basic software framework and tweak it how they like. One example of this type of ERP is Odoo.
Vertical ERP is designed to fit the industry you're in, usually with unique customizations that are particularly suited for your specific market. These industries could include construction, distribution, retail, HR, or others. One example of this type of ERP is Microsoft Dynamics 365 ERP.
Generalist ERP is a one-size-all solution that fits lots of industries, potentially. One example of this type of ERP is Netsuite.
Finding the Right ERP for Your Business
Discerning the types of ERP systems can feel like finding the needle in the haystack. But if you've mapped out why you're seeking the product and the end goal, it will help you weed through the sales pitches that promise you the moon and the stars. Here are some questions to hone your search:
Customization


How much customization will you need? Does the ERP software offer dashboard customizations and configurable workflows? What about the reporting features? Conversely, does the ERP have reporting templates that will serve as a baseline for analytics?

Integration


Will the ERP work well with your existing office tools and any legacy platforms you're retaining?

Training


ERP is more complex than most types of software and will require end-user training and support. Does the software have a trusted advisor and to assist your team with what they need to know to maximize your investment?
IES is available to show you how Microsoft Dynamics 365 ERP can help your business. Contact our knowledgeable service team and find out how Microsoft is right for your business.