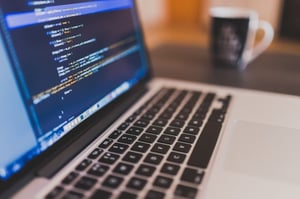 Enterprise resource planning (ERP) software has democratized data analytics and the visualization of that data for businesses of all sizes. Traditionally, tools that tracked the minutia that lead to profit or loss were primarily used by enterprise-level organizations that could afford the technology teams to cull data and run these kinds of reports. But advances in technology and the rise of the software-as-a-service (SaaS) subscription model has made it so that even start-ups can utilize these tools.
This article will look at ERP software as a tool for businesses, including defining the top 10 ERP software attributes that make it an attractive option for any business.
What Can ERP Do for a Business?
We've found that companies have been a little reluctant to give up their legacy systems in favor of a new ERP platform. But the benefits for business are pretty astonishing; imagine having just one system that oversees all basic functions in a business with one login where data transfers between back and frontend processes. That's what an ERP can do. An ERP handles:
Finance, including accounts payable and receivable, fixed asset accounting and general ledger, invoicing, reporting, and e-payments.
Operations including manufacturing and sales, order delivery and supply chain. There are even modules that are industry-specific related to health, safety, and compliance.
ERPs rely heavily on process automation and interoperability across functions that help your company work harder.
ERP platforms not only reduce the amount of time you spend recreating redundant processes and retyping data in multiple legacy platforms, when an ERP is in the cloud it provides transparency between backend functions such as supply chain and frontend functions like sales.
On the ground, this means a sales rep walking into a client site in Omaha can look at her cellphone and see that a supply chain problem has caused a delivery delay. She'll be able to see that the client called customer service 15-minutes ago wondering where the order was.
Are you starting to see yet why ERP software simply makes sense?
10 ERP Software Features (and How They Benefit Your Business)
There are 10 ERP software features that we believe are important for any type of business:
Today the world revolves around creating the perfect customer experience. A customer relationship management (CRM) tool is the best tracking methodology for creating a better customer buying process across the product lifecycle. The CRM should be tied to marketing, ordering, invoicing, and product delivery. It should serve as the conduit for information and best practices between all of these disparate processes. What brings everything together is the customer themselves – and the ERP software. Together, the CRM provides all of these services under one single source of truth, which in this case, are the customers themselves.
Options for software service delivery are important. Look for an ERP that has flexibility in how the service is delivered. Is there a SaaS model that offers HR, payroll, or procurement? How about an open source model? Or, how about a desktop version offering more traditional deployment options on-premise? Look for a company that offers options.
ERP software should also have financial management built in to the platform. This should include compliance features that help with accounting and tax reporting. Expenses and revenue as well as accounts receivables should all be part of the ERP features to look for. Having a financial management module as part of the interoperable ERP will allow your organization to improve cash flow by lowering costs and increasing profitability by reducing days in A/R. A good ERP should help you increase financial transparency will improving tracking and reporting.
One of the top 10 ERP software features to look or includes human resource management. You should be able to run recruiting, payroll, and employee administration all from one dashboard. Features like attendance, performance reviews, talent management, staffing – these should all be handled by our ERP. Having analytics tools to report on human productivity is an important way to improve a company. This is another feature that work well with mobile applications. For example, if an HR manager is running between offices, they will appreciate the ability to answer questions by looking at reports and employee records securely online while on the road.
Integration and ease-of-use is extremely important. This will affect how quickly you can roll out the software, how much stakeholder buy-in will stymie the process, and how much training and customization you'll need to focus on before, during, and after go-live. Decisions will need to be made related to which legacy applications will need to be integrated with the new ERP and what workflows will need to be changed or perhaps eliminated through automation. In order for an ERP to work properly, all system software components will need to interact tightly and efficiently. Look for ERP software that provides the framework for all your daily functions. In the long run, the software should pay for itself.
The best ERP should also include a manufacturing module. ERP software links everything together under one interoperable system. Think of how important that is from a manufacturing, inventory control, and supply chain perspective. You can improve production cycles when you have a better understanding of the trends affecting goods and services. You'll be able to use these trends to flex during market downturns – or take advantage of an upswing by increasing production. Look for ERP software that can provide real-time cloud data in a robust, intelligent software platform.
Of the 10 ERP software features, we think mobile functionality is particularly important. Why? Take one look at the stats to understand that our smartphones are handling increasingly heavy task loads:
Statista says global mobile data traffic is expected to increase by sevenfold between now and 2021.
Radicati reports an annual growth rate of 29% for mobile IM usage.
Gartner shares that this is the year that more than 50% of Internet users will go to their cellphone or tablet first to access the cloud.
Having remote access to ERP features means that remote workers can look at supply chain reports that affect them in the field. Traveling sales reps can get up-to-the-minute data on the client they're getting ready to visit. Imaging the positive impact from transportation to accounting, and you'll start to understand why we think mobile functionality is an important feature to have in any ERP.
Running project management functions within an ERP simply makes sense. With a good ERP, a company can project costs and then run reports to understand the entire project lifecycle, allowing it to gauge profitability. Part of the goal of project management is to improve time and expenses by matching project estimates to the deliverable at every stage in the process. An ERP can help with all of these things, creating an accurate portrait of a company's entire workflow from start to finish.
Having an at-your-fingertips supply chain management solution is crucial. Running logistics should include interoperability between client demand, vendor supply, manufacturing profitability, transportation and distribution all from one hub with a single login. ERP software should be able to handle all the supply chain process functions, from ordering, planning, and procurement, to manufacturing, and fulfillment of orders.
The ability to add features via third-party interoperability is also important. Every ERP should have add-ons, simply because today's businesses are too different for an out-of-the-box solution to work. Who is to say that the functionality you need the most today will be the same thing you need in 2025? So all software will come in a baseline product with the ability to customize, which means third-party integrations. Look for software that has the robust ability to integrate across software platforms including basic functions such as Outlook (or other) email and office productivity software such as Microsoft PowerPoint and Word.
Who are the Top 10 ERP Software Vendors on the Market Today?
So, now that you understand the top 10 ERP software features, let's look at the vendor choices on the market today. Of course, IES is most partial to Microsoft products; and we are always happy that you will consider this as a top choice for ERP software. However, to be fair, let's look at the biggest vendors and what market trends are showing for the next few years.
Apps researcher Apps Run The World has a good article providing research into the current global ERP market, along with predictions for what lies ahead through 2021. (You can also read our prior post here.) When researching ERP vendors on the market they discovered:
SAP ruled the market last year with about 7% of overall market share with a $5.6 billion revenue base. SAP products are designed with the enterprise organization in mind; these are huge deployments with a long-term ROI.
FIS Global was number two in 2016, followed by Oracle, Fiserv, and Intuit.
Overall the market only has modest growth and is predicted to have a compound annual growth rate of .6% to $84.7 billion by 2021.
However, the report concluded, "growth remains muted because of the entrenched presence of legacy systems."
There is one platform that meets the top 10 ERP software features list, and that is Microsoft Dynamics. To take a test drive of an ERP software platform that could improve your business, contact IES.