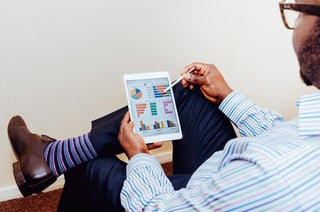 If your small business's current customer relationship management (CRM) software seems more confusing than helpful, or you're considering whether or not you need one at all, you may want to consider a solution that is more customized to your specific needs. The success of your business is based on the relationships you develop with your customers, and having the proper resources can truly help facilitate rather than complicate them.
When it comes to customized CRM tools for small businesses, Microsoft Dynamics CRM can't be beat. Below, we share the reasons using a customized Microsoft Dynamics CRM can help your small business see even more success.
One Size Doesn't Fit All
Microsoft Dynamics CRM is designed to be used across a wide array of industries, but that doesn't mean it's one-size-fits-all. The software includes customizable features that allow small businesses to prioritize tasks.
If your business is currently struggling with tracking the many needs of the different types of customers you service, Microsoft Dynamics CRM provides an intuitive platform through which all of these details can be managed for each group. The software makes it easy to access information and set a specific course of action based on the age group, price bracket, or current goals of your customer base. The user interface is also uncluttered and simple to navigate, regardless of the features you implement.
Integration Capabilities
When you're looking into customized CRM tools for small businesses, you also need to consider how the administrative end will integrate into everything. Through Microsoft Dynamics CRM, reports, graphs, and alerts can all be easily generated in order to provide you with a clear assessment of how your business is operating as a whole, and your team a clear picture as to how to move forward. In addition, Microsoft Dynamic CRM's highly-praised integration with Outlook makes follow-up emails to clients a breeze.
Is It Worth It?
Making a decision on a customized CRM software solution for your small business is not something to consider lightly. You should think not only about the cost expenditure, but also about whether or not you're prepared to invest the time and effort necessary to learn a new system, as a customized CRM will require that internal resources dedicate themselves to understanding the software.
If you're considering investing in a customizable solution such as Microsoft Dynamics CRM and want to maximize it to its fullest extent, you may want to enlist an IT expert or even a Microsoft Certified Partner who can show you how to use the software effectively. The IES team is comprised of highly-trained, Microsoft Certified CRM customization and implementation experts who are here to help your business. Contact us today for a free consultation.