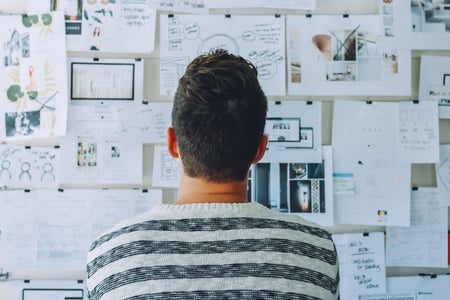 This may be a bit of an understatement, but implementing enterprise resource planning (ERP) software is not easy. When the software connects with almost every aspect of your business, there is a lot of potential for disaster. Unsurprisingly, ERP implementation failures are common.
This article will serve as a cautionary tale for businesses seeking to roll out ERP software. Why is ERP software so difficult to deploy? What is the one step to take when considering new ERP software?
ERP Implementation Failures and What They Teach
An ERP takes all sales, operational, and fulfillment tasks from a company and rolls them into one integrated software and shared database. There are so many benefits to ERP implementation, and, under a software as a service model, ERP is now more affordable than ever.
But the trick with these all-encompassing software rollouts is that they're usually undertaken with large companies. For these firms, ERP implementation includes decommissioning legacy customized platforms that have been and cobbled together.
While a new streamlined ERP like Microsoft Dynamics is more efficient, it requires companies to both learn new software and change their departmental workflows. It can get messy, especially if leadership fails in their efforts to get stakeholder buy-in.
That's where we can glean some lessons from last year's CIO article on some of the most famous ERP implementation failures. Here are some examples – and what we learned from past mistakes:
Follow regulatory guidelines
British telecom company Vodafone was fined millions for failing to migrate customer accounts in their ERP rollout. Customers discovered that their payments weren't crediting properly. This ultimately led to a violation of British consumer protection rules and hefty fines.
Clean your data prior to migration
When Target tried rolling out an ERP in Canada, they started from scratch by reentering data instead of trying to migrate the old. The problem? The replacement data that was entered was full of inaccuracies. This was truly a case of "garbage in/garbage out," and it lost the retailer millions.
Roadmap processes before the rollout
In Australia, mega-chain Woolworth's tried to transition from an in-house custom-built legacy application to SAP. After the rollout, they found out that profit and loss reporting wouldn't generate at the store level for another 18 months. These were reports that store managers traditionally had every week. The problem was that the company didn't understand their own internal processes and failed to document what would allow current workflows in the legacy application to transition to the new system.
While these are just three examples, how can organizations capitalize on these mistakes?
What is the #1 Thing You Should Do Before Buying an ERP
In our experience, companies should do one thing even beginning the process of choosing an ERP; bring on a trusted advisor to help roadmap implementation. It's the best tip we can offer, no matter what software you choose. Not only will you benefit from the experience of an ERP implementation consultant, but you'll also ensure that end users will not grow so frustrated with the new product that they seek workarounds to your recommended workflows.
IES would like to speak with you about becoming your trusted ERP advisor. We can help you avoid ERP implementation failures. Contact us.