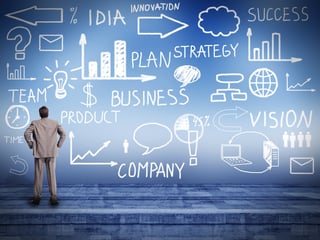 Enterprise resource planning (ERP) software is some of the most complicated on the market. Even with loads of design-friendly tricks and intelligent interfaces, the best ERP platform can be difficult to deploy without lots of training and support.
Think of it this way; how many IT systems are deployed by your organization for tasks that impact the supply chain, manufacturing, accounting, billing, sales, and project management? How much time did you spend training, customizing, and deploying each of those frameworks?
Now, think about rolling all of those platforms into one. That's the goal of ERP software. It should be no surprise that implementing something so complex would require pre-planning, training, and post go-live support. Businesses can reap the benefits of ERP implementation but only if they do the legwork to support it.
This article will give tips and pointers on how to effectively conduct an ERP implementation. Following these recommendations will help your organization successfully deploy this very sophisticated software.
Do Your Homework Before You Buy
It's highly likely that your software vendor will try to sell you on ease of implementation. They'll make it sound like ERP implementation is like pulling a rabbit out of a hat. The truth is that every ERP implementation needs a roadmap that includes a number of pre, during, and post steps that will guarantee optimization of the software. Even the best ERP isn't intuitive; to learn all the features you'll need training and support.
Because ERP implementation affects human workflows, you'll need to map out how the software will change how you do business and how your employee's function.
Before the sales rep dazzles you into signing off on an ERP purchase, there are a few things behind the scenes that we believe needs to happen:
Get the buy-in from leadership. Without it, you'll quickly fall onto the chopping block, if productivity slows down as the team is adjusting to the software. Get the c-suite blessing on any implementation timeline. That way, if there is a production delay, they'll understand the complexity of the process.
Also, create an exhaustive list of the requirements before approaching any vendor. Think about your business processes under legacy platforms. Consider cloud implementation versus on-premise applications for their scalability and lower costs.
As part of this process, work directly with departmental leadership and IT teams. Work together to develop a wish list for the organization, for the departments, and even for the managers themselves. Your goal is to engage everyone in the process but also to solicit valuable feedback around the workflows on-the-ground that you may not even be aware of. Define the inter-departmental blueprint that will help you map out new workflows and how they will benefit the company. Then, look for ERP software that fits your industry well. Then look for tools within the platform that can be customized to fit these goals.
Be very specific with your requirements and do not neglect to discuss the kind of reporting each department will need. The best ERP software will allow self-service; each department should be able to pull or automate their own reporting, with IT simply serving in a help desk function. This may free up your IT team down the road, which opens up new possibilities for the enterprise. In the meantime, make sure to talk about the reporting functions you'll need. Find out from the vendor if the reports you require will be canned or customized. Are those reports parts of the license you're buying or are they add-on features?
These steps will help inform a capabilities document that will help with your research into the software. But you'll need a third-party consultant to work with you on ERP implementation. In fact, companies like IES prefer to actually work with you from the start of the ERP implementation planning process. Because our company has deployed ERPs in a variety of settings, having input from an experienced and trusted advisor throughout the process will be helpful.
Define Your Third-Party Vendor Requirements
Before choosing a third-party vendor tied to an ERP installation, make certain you call on their references. We know this is a basic step – but it is still worth mentioning. Take the time to have a dialogue with these companies to find out what went wrong and how the vendor fixed them. Because the ERP implementation process is so complex, there will always be areas for improvement. The real question is, how did the software vendor help you recover? How are department managers using the ERP now that it is installed? These are all important questions that will help you make the right ERP implementation choice.
Is your plan to conduct a "big bang" rollout of all the features simultaneously? Are you adding functionality modules later? Software like Microsoft Dynamics allows you to roll out specific departments and then add others later, however other ERP software may not. This, of course, will affect pricing. For example, some software pricing is by the module and some by the number of licenses or users. Ask your software consultant about your implementation options.
Talk with your third-party software consultant about what kind of initial training should occur and what kind of on-going training and software maintenance they recommend. Set up a process for training new employees so that, as people leave, they won't take historical knowledge away from the enterprise. Also, as the software is deployed, individual departments may want to "tweak" their processes and customize reports; the software consultant may be helpful in these areas.
Have Your C-Suite Be Your Cheerleaders
ERP implementation isn't easy; but following the steps we've listed will help you make the process go more smoothly. When the implementation data is set, one of the most crucial areas to concentrate on is change management and the communication processes (or lack of) that set a company up to succeed (or fail).
Organizational change management is crucial during ERP implementation because it is the software that will serve as the backbone of your company. Developing a communication structure that incorporates feedback from the top c-suite to on-the-ground employees in each department is critical. Creating email updates with project status or even a newsletter will help keep end users engaged across your organization. The pre-work you did will simply not be enough; you will need to find a way to encourage teams when implementation occurs. If individuals or departments are struggling with deployment, they need to feel like their needs are being met and their voices heard. Otherwise, you run the risk of adoption failures that could cripple the project before it gets going.
The goal here is for everyone in the organization to see the value in the software by realizing its potential. In ERP implementation you will have early adopters that see the value in the software immediately. But you will also have to deal with the naysayers, who fail to grasp how the software will make their jobs better. Engaging all stakeholders in the success of the software is crucial to its success. Having a core group of champions that include representation from each department will go a long way toward keeping on-the-ground employees thinking positively about this big change to their workflows.
Training and Support is Essential
Another key to a successful ERP implementation is the maintenance and support that comes before, during, and after the rollout. Before the ERP even goes live in a department, end-user testing should be a priority, along with additional support for anyone that needs it. End-user acceptance is crucial to a successful go-live.
But setting up on-going training for after the go-live is just as important. What we find is that if users are struggling with the software, they will discard best practices and look for a workaround that creates a ripple effect across the enterprise. These employees may end up costing the organization in loss of productivity – creating more work – and ultimately destroying the entire point of the ERP implementation.
Final Thoughts on ERP Implementation
Don't let any software or third-party consultant tell you that ERP implementation is easy. Deploying any software product can be difficult, especially if it has an organization-wide impact like ERP software will most certainly have. We've found that the keys to a successful deployment are:
Developing a thorough analysis of your needs to help define the software purchase.
Creating buy-in across the organization by involving department-specific and c-suite participation in the planning process.
Finding a third-party consultant to shore up internal resources, while helping the team create a realistic ERP implementation plan.
Continuing to engage participants throughout the implementation by establishing communication channels.
Deploying training throughout the implementation and post go-live support for the ERP software.
One last idea to consider is that a good ERP platform such as Microsoft Dynamics will actually change job roles as well as workflows. Department managers may end up restricting job descriptions and organizational charts after ERP implementation. That's because ERP software was created to help organizations do more with fewer resources. These efficiencies will have a positive effect on your company – but only if you implement the software properly.
Contact IES to take a test drive of Microsoft Dynamics and talk about how implementing this software could improve your business.