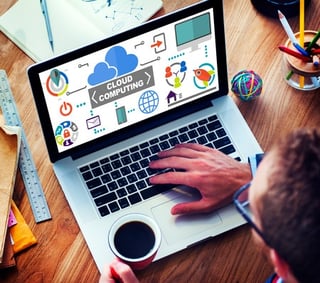 It's not that Microsoft is trying to be convoluted in their structure for Dynamics 365 pricing. But they have so many software products with so many options that it can get confusing. On the one hand, all these options are perfect – they're not like other companies that have a take it or leave it one-size-fits-all approach. Microsoft knows that business is more complicated than ever before, requiring the flexibility to build exactly what tools you need to get the job done.
This article will break out Dynamics 365 licensing, features, and the costs associated with the software usage. At the end of it, you'll be able to understand the structure of the pricing, which will help you make better product choices in the long run.
Dynamics 365 Licensing Guide
The first thing to understand about Microsoft's price is that they've had a name change. Dynamics AX and CRM now fall under Dynamics 365. When determining Dynamics licensing, we usually review some of the following with our clients:
As a first step, we try to determine what Dynamics 365 pricing will apply by figuring out the number of users you will have.
Then, we consider what tools you need and for what type of projects. Are you seeking a CRM to manage client contact? Are you replacing your financial systems? Do you need help with payroll and HR? These questions help us determine which modules make sense for your organization.
As consultants, IES usually leads a discussion about which systems are being replaced, how that will roll out, and what your goals might be. This is a crucial part of the decision-making process.
Our goal is to map out a budget, with implementation steps, along with workflows and processes to help you have a successful go-live of any Microsoft product. Understanding which tools will help your organization is a good starting point – and, like pricing, there are lots of choices for software to help your business.
Dynamics 365 currently includes seven key modules:
Customer service
Field service
Marketing
Operations
PowerApps/Flow
Project management/automation
Dynamics 365 licensing is divided into two primary categories: Enterprise and Business. Enterprise Edition includes users of 250 or higher. Business is geared more toward 10 users to 250. You can design packages for light usage for the small business or enterprise-level with thousands of users. The beauty of any cloud technology is its ability to scale.

Microsoft had two primary goals in mind when creating Microsoft Dynamics 365 pricing:
First, to create a Microsoft universe of interoperable tools that help businesses improve.
Second, allow businesses to purchase applications tied to workloads. Since the features of software applications are often underutilized, Microsoft designed pricing and products that more realistically fit with how you do business.
The 2017 pricing included a Business and Enterprise edition that combined several applications into a full suite of products. Dynamics 365 pricing has changed in 2018. While they still have the Enterprise and Business editions, you can pick plans with a number of applications under these categories. Customers can pick between team member and full user licensing, a role-based model useful in simplifying the purchasing process while also ensuring you don't overspend on the products you choose. The team member licensure is more for people that only consume data and reporting, or just complete very light tasks such as time entry. As you might imagine, the full user licensure lets our customers access every application. It even allows one licensure for an accountant to access your information at no additional charge.
Let's start with Enterprise for bigger businesses:
The Dynamics 365 Plan is a great value for enterprise organizations that need all the tools Microsoft offers. The pricing starts at $210 per month per user.
The Unified Operations Plan is designed for operational efficiency, offering the finance and operations, retail, and talent modules along with PowerApps for $190/user/month and up.
The Customer Engagement Plan features products designed to build customer relationships. It starts at $115 per user per month and includes the sales, customer service, project service, field service, and Microsoft social engagement applications, along with PowerApps.
Finally, there is an ala carte option for enterprise-level organizations called Applications and Offers. The pricing runs from $40 to $170 per user/month. Just pick what modules you need and we'll do the rest.
The Business Edition is for very small companies that only have 10 to 250 employees. It lets the individual user start at around $40 per month for the finance and operations application, which is the most commonly used module. Dynamics 365 pricing goes all the way down to $5 per user per month. There is even a free trial that lets organizations try out the modules before buying. Here's a table to help you understand the differences:
| | | |
| --- | --- | --- |
| Module and Application | Team Members | Full Users |
| Application Workflows | X | X |
| Existing Data in the Applications | X | X |
| Financial Management | | X |
| Inventory Management | | X |
| Personal Information | X | X |
| PowerApps | X | X |
| Product Management | | X |
| Purchase and Payables | | X |
| Requisitions and Quotes | X | X |
| Sales and Receivables | | X |
| Timesheets | X | X |
However, one thing is certain; software is a living product. Microsoft continues to refine and hone their applications. As they continue to evolve their offering, they find new ways to establish pricing that will maximize the offering for individual businesses. In fact, many of the current pricing structures are based on specific comments from customers.
Dynamics 365 Licensing
Despite the complex nature of Microsoft pricing, it makes a lot of sense for organizations that want access to the best office and operations tools on the market, without paying for expensive on-premise hardware or software. Anytime an organization of any size is considering an implementation of sophisticated software that will change workflows and customer processes; we highly recommend a consultation with a firm like IES. As a certified Microsoft shop, IES can help your organization develop strategies to implement these products, along with helping define which products to leverage to accomplish your goals. Contact IES today.