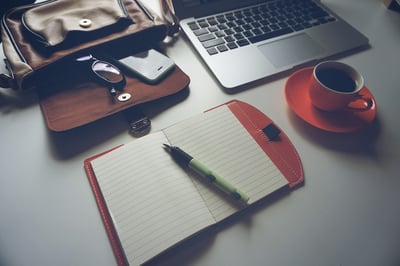 Looking closely at Dynamics 365 vs. NAV 2017 yields some similarities and some differences.
Both software platforms provide excellent business solutions that Microsoft tailored to the small-to-midsized business market. The goal of both programs has been to streamline the efficiencies of business, allowing employees in any company to leverage the software to do more with less work.
But Dynamics 365 is a financial application that can be housed within Microsoft ERP Navision (NAV) - an ERP is enterprise resource planning software that holds multiple software applications under one business umbrella. There are differences in how you use both types of software. So the question isn't really about Dynamics 265 vs. NAV 2017, because actually, it's likely that your business could probably use both.
Let's compare Dynamics 365 and NAV 2017 to determine the capabilities of these Microsoft products.
What is Dynamics 365?
Dynamics 365 is a cloud-based software-as-a-service (SaaS) offering from Microsoft. Released in 2016, it offers financial applications for the small to mid-sized business in an affordable monthly subscription. Because the software is in the cloud, it includes automatic updates. Given the security concerns these days, that's a significant benefit.
For the non-Microsoft initiated, the name can be confusing. Formerly called Great Plains, this financial software was created and owned by another company that Microsoft purchased. Over the years, Microsoft not only moved the software to the cloud but also changed the name to Dynamics 365. It's now a leading competitor of Intuit QuickBooks, offering general accounting, payroll, and inventory monitoring. Dynamics 365 has earned high marks for ease-of-use, and it's ability to integrate with other Microsoft Office products like Outlook.
Today, Dynamics 365 for Financials is one of the dozens of apps offered within Dynamics 365. It's similar to NAV but lacks some of the functionality of the full Microsoft ERP Navision application.
Dynamics 365 applications can now be purchased a la carte; meaning, you can subscribe to marketing, sales, service, finance, operations, and talent, tools that are all housed in the software. These services can also be purchased in bundled platforms.
What is NAV?
Like Great Plains, a young upstart in the industry developed Navision and Microsoft acquired them. Microsoft rebranded the software as Microsoft NAV ERP. The platform allows companies to better coordinate all business departments by integrating crucial company functions. Within the NAV framework you'll find multiple interconnected business software modules designed to help companies gain competitive advantage:
Analytics
Customer service
Financial management
Inventory management
Project management
Purchasing
Reporting
Sales
NAV was designed as the hub of all your important business functions. Each interoperable module has the same look and feel, which makes for easier navigation. The benefit of the module approach is that companies can gradually ease out legacy applications by replacing them with NAV modules. The goal of this approach is never to experience a productivity lag because the software is slowing you down.
Dynamics 365 vs. NAV 2017 – Differences in Deployment
While both types of software have a similar look and feel, what they're designed to do is certainly different. One of the most significant differences, however, is in how they are deployed in a business setting. Dynamics 365 is a cloud-based application, accessible on any digital device. As an Internet software tool, it offers all the immediacy and convenience of cloud applications, as well as the security of knowing Microsoft has your back.
NAV 2017 is a little more flexible, allowing companies to host the software internally on their on-premise servers, or in the Azure cloud. Companies can even choose a hybrid deployment.
Dynamics 365 vs. NAV 2017 – Differences in Licensing
Dynamics 365 vs. NAV 2017 can be purchased by modules or can come in two different starter packs:
| | |
| --- | --- |
| Dynamics 365 | NAV 2017 |
| | Configuration and development |
| | Cost accounting |
| | Customer relationship management (CRM) |
| Financial management | Financial management |
| | Human resource management |
| | Languages |
| Inventory control | |
| | Manufacturing |
| Project management | Project management |
| Purchasing | |
| | Supply chain management |
| | Warehousing |
All of this is subject to change, of course, as Microsoft continues to expand and condense their service offerings as the market shifts. But the main difference in licensing continues to be how the software is deployed -- SaaS in the cloud, on-premise, or a little of both (hybrid).
One thing to note is that the NAV licensing structure is less flexible than Dynamics 365. Customers have to purchase the NAV software (it's not SaaS) and buy licenses by the user. That limits the flexibility, which probably makes NAV 2017 a bit better for corporate-style businesses. If you're a start-up, consider Dynamics 365.
Dynamics 365 vs. NAV 2017 – Differences in Applications

Microsoft has focused on options, giving businesses a large portfolio of interoperable software platforms that can handle, literally, every business function. For example, Dynamics 365 has about eight options to choose from:
Customer service
Field service
Financials
Flow for workflow development
Marketing
Operations
Power Apps
Project management
Sales
While Microsoft ERP Navision offers the same general types of services, the functionality is different. Generally, Dynamics 365 for Financials was developed for both big and small organizations. Their Enterprise Edition of this product allows for management of:
Accounts payable
Accounts receivable
Bank management
Budgeting
Cash management and reconciliation
Cost accounting
Fixed assets
General ledger
Project management
There are also specific functionalities geared toward work in the public sector vs. private sector, two industry subsets that are very different.
But while both Dynamics 365 and NAV 2017 are customizable, it's only NAV that allows developers to play around with the open source code behind the product and customize it to fit their business. NAV is highly customizable, whereas Dynamics 365 is less so. In fact, if you need more functionality in Dynamics 365, the user ends up adding more apps from the app store in order to expand the software application.
Similarities Between Dynamics 365 and NAV 2017
These two products do not compete, and in fact, offer a similar set of services under the Microsoft brand. Both offer always-on access through the cloud. Both offer general accounting functions like GL, accounts payable and receivable, and inventory control. Both have sales features and offer reporting to track KPIs (key performance indicators). Finally, both fully integrate with Microsoft Office products.
Dynamics 365 vs. NAV 2017 – Which is Better for Your Business?
Smaller companies that need flexibility in licensing should probably consider Dynamics 365. Unless you have a great need for customization, in which case, NAV is always a better option. Too, NAV will probably be a better choice if you have a warehousing function within your business. NAV does a nice job connecting all points of supply and demand, from upfront sales to sourcing to billing.
Here are a couple of reasons to select Dynamics 365:
You need fixed-rate subscription pricing and flexibility to add or subtract license agreements. One of the key benefits of SaaS is that it is an affordable line item on a budget, replacing unexpected on-premise hardware costs with something more predictable.
You want "plug-and-play," an out-of-the-box software solution for financial management. Dynamics 365 allows plenty of app add-ons for when your business grows, but for now, signing in is all you need.
Dynamics 365 truly fits any size business. If you're a small to mid-sized business and cash flow is still an issue, Dynamics 365 offers secure, affordable options that can grow with your business.
But what if your company is planning to make the leap to enterprise-level. Will Dynamics 365 stunt your growth? That's a solid "Maybe."
If your business has an internal IT team and the desire for on-premise applications, NAV is a better choice. Or, if you're running an intensely warehouse-focused business or a company that needs extensive software customization, NAV is the best choice. Here are a couple of reasons to consider NAV over Dynamics:
NAV is an ERP designed to unify all of your business functions. If your company has grown larger, with multiple departments using several different applications to get the job done, and ERP can be a game-changer. You'll be shocked at how efficiencies improve when different departments are not repeating tasks. ERP software changes workflows because the data entered in one department integrates seamlessly everywhere else. ERPs eliminate busywork by providing an overarching, interoperable framework for all critical business functions.
NAV is also feature-rich and is simply a more robust Dynamics 365 platform. There are options like self-service portals that can be customized to a particular business application. NAV 2017 also has more personalization available. There are Role Centers that help teams see relevant information all in one place tied to a business function. The business intelligence functions of an ERP like NAV 2017 are best in class, allowing for custom reporting tied to SQL Server. Automation feeds these reports exactly where they need to go at just the right time.
So, which is better Dynamics 365 or NAV 2017? The answer is truly dependent on you.
What's Expected to Change in 2018?
This year we're already watching for the release of NAV in the cloud. This will be an exciting option only offered by Microsoft partners like IES. Contact us to demo Dynamics 365 and/or NAV 2017 to consider your options.