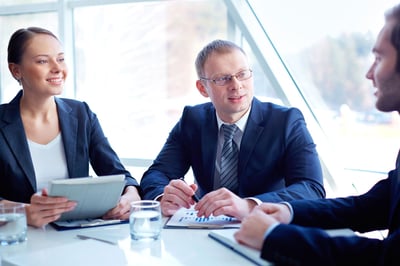 You might be surprised by the high number of customizations that can be done in the new Dynamics 365 Business Central application. There are a lot of sophisticated SaaS platforms on the market today that allows very little customization. But Microsoft knows that one size does not fit all, especially in ERP software that is so highly sophisticated and all-inclusive.
While some of these customizations can easily be done by the layperson, others may require a developer skillset or more Microsoft expertise than the average Joe. This article will walk you through a little of both.
Dynamics 365 Business Central Customization #1 – UI
The first customization that can occur is simple designer changes that affect the user interface. You can change dashboards to hide columns or show hidden data fields. Drag and drop makes it simple to put fact boxes where you need them. To do this, you simply use the Designer tool; it takes no coding skills.
There are also more sophisticated ways to change the UI; if you know Visual Studio, you can use it to further customize by adding table and page extensions. Devs can test their work in a developer sandbox like Docker.
Dynamics 365 Business Central Customization #2 – Extensions
Now let's tackle a more sophisticated customization only available to those with administrative rights. Business Central lets you connect to external tools you use every day by adding functionality as extensions. There's an Extension Management window on the Home page that lets you add Microsoft extensions, including:
C5 2012 Data Migration
Ceridian Payroll
Image Analyzer
Microsoft Pay
PayPal Payments Standard
QuickBooks Data Migration
QuickBooks Payroll File Import
Sales and Inventory Forecast
As you might imagine, these customizations are extremely useful. We expect Microsoft will add more of these "connectors" in later iterations of Business Central.
Dynamics 365 Business Central Customization #3 – Apps
The new Business Central allows users to build their own custom applications. What's cool is that the interfaces are so user-friendly and templatized that you don't need to be a developer to build your own app. You can use Microsoft's Go-To-Market services to monetize your app if you like. The app you build could even cull data from Business Central and use tools like Poer BI or Cortana to make the app more functional and impressive. You can do all of these things without writing a single line of code.
Dynamics 365 Business Central Customization #4 – Other Options
There are a number of other customization choices in Microsoft Business Central. Here a few:
Connect to external data sources like your bank, accounting software, or other legacy platforms with the goal of reducing data entry redundancies.
Add all kinds of reports, including compliance and regulatory reporting.
Create role-specific dashboards and tasks for specific job descriptions or departments.
Add industry-specific market data tied to the products you sell. You could create a newsfeed flagged to a product that shows market trends, for example.
While these are just some of the customizations that can occur, developers have a whole host of additional functionality they can add. If you'd like to find out more about Dynamics 365 Business Central, contact your IES team.