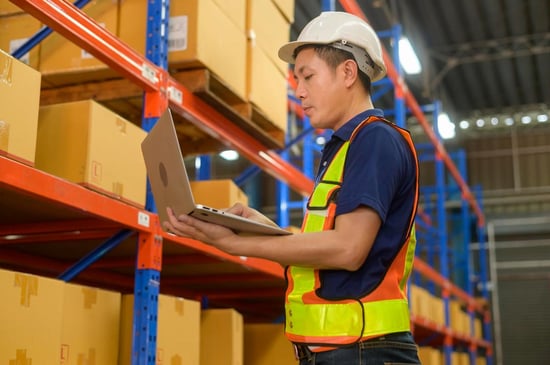 Retailers today need the ability to adapt to changes, whether driven by supply chain challenges or shifts in consumer behavior. However, many still rely on outdated technology that doesn't help the complexity of modern commerce. Consumers today expect flexibility around how and where they make purchases. Accomplishing that means finding optimal retail CRM software that scales as a business grows.
The Microsoft Dynamics CRM works with other products like Microsoft Dynamics Commerce. Using both products together lets retailers provide an omnichannel experience to consumers. It increases their chances of finding success in today's challenging sales environment.
Why is a CRM Necessary?
CRMs help retailers with essential tasks like delivering personalized customer experiences, locating promising sales leads, and using data to gain actionable insights. Using a CRM in retail helps companies become more profitable by streamlining processes associated with service, sales, and marketing.
Microsoft Dynamics CRM works seamlessly with Dynamics 365 Commerce to create a comprehensive platform for finding growth opportunities for retailers. By creating a single source of info for customer data, merchants can improve operational processes and get more from sales leads and customer relationships.
No more losing track of customer contact information critical in keeping a client from going to a competitor. You can ensure that the sales team works as a single unit, avoiding conflicts where two members end up going after the same client. Retailers can use Dynamics 365 CRM to create an automated, centralized system that tracks all customer interactions and new business opportunities.
Create an Agile Business Environment
Using a CRM in retail helps merchants figure out how to appeal to different audiences. What might work for one customer segment might not be the approach to take with another. The audience intelligence provided by Dynamics 365 CRM helps retailers make more accurate predictions around customers' intent.
Other benefits provided by the artificial intelligence (AI) capabilities of Dynamics CRM include:
Customer journeys mapped out in real-time

Creating better content to drive sales

More accurate search and discovery of leads for the sales team
Retail CRM software lets sellers give customers options when it comes to purchasing. They can buy directly through a business website or connect through their favorite social media outlet. Microsoft Dynamics CRM combines your purchasing options to create a seamless consumer buying experience.
Manage all retail stores
Make pricing and promotions available through all outlets
Generate more call center sales
Connect business-to-business and business-to-consumer e-commerce opportunities
Retail CRM software from Dynamics 365 helps you turn one-time shoppers into loyal customers. The platform offers retailers responsive tools that enable a 360-degree view of how customers interact with a business. Sellers can also:
Allow returns through different channels
Provide multiple ways for customers to engage with customer service
Track orders in real-time
Set up loyalty programs
Encourage Omnichannel Engagement
In addition to creating different ways for customers to make purchases, Dynamics 365 CRM for retailers offers a chance to establish better customer service. For example, suppose a customer has problems locating a product in a physical store. They can immediately go online and locate the item for purchase, then have it delivered to their home or a retail location.
Making consumers happy is key to helping retailers separate themselves from competitors. Customers have high expectations and the knowledge that they have options if you can't provide what they need. You can leverage your Dynamics CRM in retail to reinforce your business strategies to encourage growth.
Create a unified experience using AI insights to make recommendations to customers based on past purchases. You can go beyond offering a temporary deal by generating reports that anticipate customer actions, allowing you to deliver on their needs before they need to make a request.
Streamline Your Digital Retail Efforts
Connecting your retail CRM software to Dynamics 365 Commerce gives you a modern sales system that lets you handle additional tasks like processing payments. You also gain access to protection against fraud and the ability to review all aspects of the customer journey.
Dynamics 365 CRM expands as needed to accommodate new channels, letting retailers continue to meet customers where they are. You can also give managers and sellers more visibility over business and customer data, which helps fuel innovation and retail growth.
Set Up Connected Customer Journeys
One bad experience is all it takes for a customer to abandon a retailer. Your CRM for retailers helps you see what's going right with consumers and where you need to improve. Fixing broken steps in the customer journey shows customers you value their input and are committed to making improvements.
Use your Dynamics CRM instance to connect different customer touchpoints in-store and online. Retailers gain more visibility into cross-channel activities, which boosts retention rates and the ability to give customers the kind of personalized experience that keeps them loyal.
Optimize Merchandising, Retail Operations, and Fulfillment
Having a single source of truth and connected technology infrastructure helps retailers benefit from real-time insights. You see exactly what's happening with your inventory so that customers know immediately when a product is back in stock. Retailers can quickly push information on new products to different channels. Your CRM helps with merchandising in other ways, including:
Better inventory allocation and replenishment

Categorizing goods

Assortment planning

Catalog support
You can make it so workers no longer need to deal with redundant processes because they work in disparate systems. They can also benefit from the AI insights provided by Dynamics 365. In addition to improving retail store operations, your retailer CRM software can:
Produce more sales through different channels

Improve your performance analytics

Help with managing finances and payments

Protect accounts

Enable better loss prevention

Set up alerts around various activities
Improve Your Retail Operations with Dynamics CRM
Internet eBusiness Solutions helps organizations find ways to get the most from their CRM instance. We can answer any questions about selecting the right technology for your business. Learn more about how we can help by consulting with one of our solutions experts.