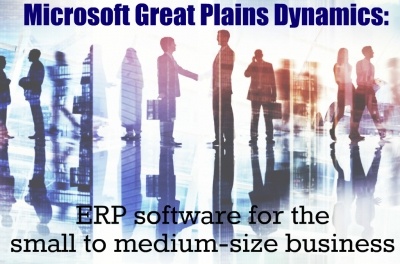 A lot of hoopla surrounds what might be the trendiest catchphrase in technology today: Business Intelligence (BI).
In short, BI is part of today's ERP software, a single database management platform that collects data from all departments, social media and customer preferences and "performs analysis of the data." The process does away with multiple software programs, residing on an array of PCs.
Many small to mid-size business owners still search through their files and documents, as well as multiple software programs, in an attempt to analyze customer preferences, trends, financial forecasts and more; this, because the idea of investing in ERP or CRM software is something they've never really embraced.
Often, though, SMBs may be confused about what exactly those two platforms provide:
Customer Relationship Management (CRM) software: keys on customer interactions with the company in the areas of sales, marketing and services.
Enterprise Resource Planning (ERP) software: business process tools related to financials, procurement, project management and supply chain monitoring.
Today, the trend is moving toward cloud-based applications where software as a service (SaaS) handles everything from back-end operations, social-media monitoring and providing a basis to make more intuitive business decisions---such as Microsoft Great Plains Dynamics software.
An article in CIO magazine, "ERP Comes to the Cloud and (Finally) Smaller Business," points to the fragmentation of non-integrated programs used by many companies today:
"So, many growing businesses end up cobbling together piecemeal systems to handle finance, inventory, purchasing, sales, various databases, payroll, integration with Web stores and online ordering -- it's incredibly complex," (Joel Strangeland, CEO, Trek Global)
It is not uncommon today to see this transition include a hybrid approach, rather than replacing core programs in an all-at-once migration to the cloud by using "on-premises, cloud, mobile and analytical applications (Gartner's May 2013 report: Use Your Strategy to Evaluate Cloud ERP)."
Discover the many levels of productivity achievable through Microsoft Dynamics; contact ustoday. Discover what it means for customers of Internet eBusiness Solutions to work with a certified Microsoft Gold partners. This designation requires partners to provide customer references showing evidence of vendor-assisted solutions using Microsoft products and technology.