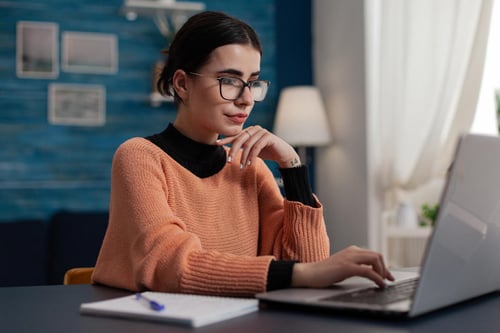 Microsoft Dynamics GP has become crucial to many organizations looking for a robust ERP system. However, as companies start looking for cloud solutions to handle essential business functions, they find themselves needing to shift from Dynamics GP to Business Central. The platform comes with a more modern interface and cloud-enabled technologies that help organizations streamline and automate their workflows.
Reasons for Choosing Dynamics GP Migration to Business Central
Below are some common reasons why many enterprises are making the switch from Dynamics GP to Business Central.
Better Integrations
Business Central comes with built-in integrations for other third-party cloud applications like Microsoft Power Platform and Office 365. You can also integrate the platform with other solutions within the Dynamics 365 ecosystem like Sales, Human Resources, and Customer Service.
Improved Security
The internal security of Dynamics 364 Business Central protects organizations from cyber threats. Information gets stored in data centers owned and managed by Microsoft. They encrypt all customer information using Transparent Data Encryption and backup all information for quick recovery in case of an outage.
Advanced Reporting
You can integrate Business Central with Power BI to create integrated dashboards containing information from multiple data sources. From there, users can see everything happening within their organization from a centralized location, analyze data, and create reports for review by essential stakeholders.
No Manual Upgrades
Upgrading on-premises solutions can be costly and time-consuming. Microsoft provides automatic updates to all Dynamics 364 software, including bug fixes and enhancements. That cuts down on your costs and reduces system downtime.
Steps for Dynamics GP to Business Central Migration
There's a lot to think about as you make the change from Dynamics GP to Business Central. Having a plan in place makes the process smoother and account for details important to the migration. Try not to rush through the migration process. Microsoft intends to support GP through the year 2024 as of this publication date. You have time to make sure your workflows run correctly in your new Business Central instance before shutting down that feature in Dynamics GP.
1.Set up a Business Case
Before you get into the technical implementation, you should establish a business case for migrating from Dynamics GP to Business Central. Look at where GP is headed, the kind of support it requires, and what your organization can gain through a Dynamics GP migration to Business Central. Cover points like how you can use Business Central with more modern business tools and technology and leverage the capabilities of the cloud.
2. Review Your Current Setup
Go over your current Chart of Accounts setup and reporting requirements. Account for any customizations made to accommodate special business processes. What essential features do you wish to maintain in your new instance?
Make sure that your current third-party applications and add-ons are compatible with Business Central. Review all current integrations and the complexity of moving them over to your new platform. Draw up a list of other special capabilities, modules, and improvements you wish to see implemented in Business Central.
3. Document Current Processes
Outline all current processes within Dynamics GP, including what works and things you'd like to see improve. Talk to the people currently using the platform about where they have issues and what processes take them longer to perform. There may be opportunities to address those problems when you start your Dynamics GP to Business Central Migration.
4. Go Over Your Business Future State
What direction is the organization headed in over the next three years, five years? It helps to have a company roadmap outlining specific milestones to achieve over that period. That helps you assess the different ways that Business Central can accommodate those goals in ways that Dynamics GP can't because of design limitations.
5. Review the Migration Tool
Business Central comes with built-in migration tools that help you move data from Dynamics GP 2015 or later using SQL Server 2016 or later. You must have a Business Central online tenant. If you have an older version of Dynamics GP, you must upgrade to a more recent version before you can migrate to Business Central. Make sure your database is:
Compatible at a level of 130 or higher
Has updated statistics
That you have reorganized indexes on all tables within the source database
6. Go Over Your Data
Think about how much information you want to port over to the cloud. Make sure you have purchased enough storage capacity or environments necessary to handle the load. Use this time to clean up your data before moving it over, including information in your chart of accounts, vendor tables, and customer tables. Try to avoid bringing in redundant data.
Once you decide what information to bring over, go over the level of detail needed. Think of the output required to meet your reporting requirements, then work back from there. Other information you need to consider as part of your migration plan includes:
Outstanding transactions
Open purchase orders
Inventory items
Historical information like Receivables, Sales Order Processing, and Purchase Order Processing
Checkbook master data
Use the Cloud Migration Management Page to perform diagnostics. That way, you can validate and verify information and reduce your risk of a failed migration.
Get Help Planning Your Data Migration
Moving from a legacy ERP setup to a new cloud solution can be tricky without experts to help you manage the transition. Internet eBusiness Solutions (iES) solutions experts have years of experience working with various Microsoft ERP and CRM on-premises and cloud tools. We use our knowledge to help organizations move over to updated cloud technology capable of meeting current business needs.
Every migration is different, so having a partner familiar with the complexities of cloud migration can be invaluable. Contact an iES strategist today to learn more about how we get you set up for your Dynamics GP to Business Central migration.